Colin Farrell May Join Denzel Washington In Dan Gilroy's 'Inner City'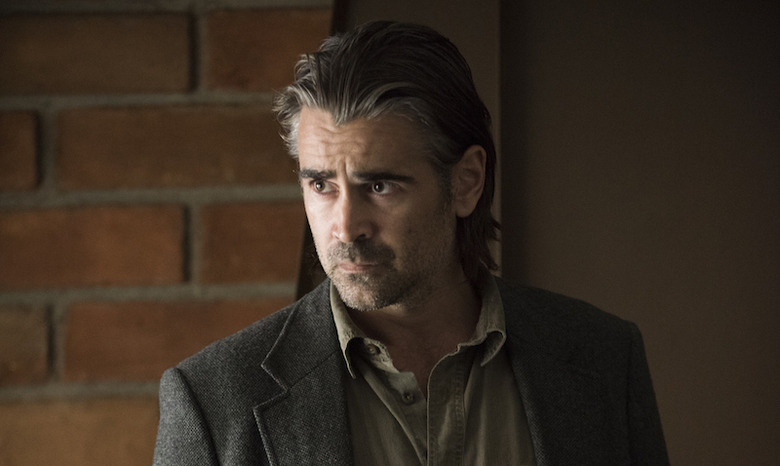 We were excited when we heard Nightcrawler's writer and director, Dan Gilroy, had another project up and running. Gilroy plans on making a legal drama/thriller, Inner City, his sophomore effort behind the camera. The Sony project stars Denzel Washington, and Colin Farrell is in talks to co-star alongside the Fences director.
Below, learn more about Gilroy's next movie.
According to Variety, Farrell is in negotiations to play an attorney in Inner City, which, like Nightcrawler, is set in Los Angeles. Washington plays reclusive, "hard-nosed liberal attorney" Roman J. Israel, who finds himself conflicted. After his partner and mentor dies of a heart attack, he's recruited by an influential and successful law firm. Israel has spent much of his life helping the poor and troubled, but he learns his new law firm's dark history goes against what he stands for. Farrell might play the money hungry attorney who hires Israel. Shooting begins this March.
Netflix and many other distributors were initially interested in Inner City. Apparently, after a lackluster summer, some studios were looking for some original, hot scripts, including Gilroy's. After his script had been sent out after Labor Day last year, a huge deal was expected to be made. The project ultimately ended up at Sony. Under the deal with the studio, Cross Creek, King's Macro, and Lone Star Capital are co-financing the film, which Jennifer Fox (Nightcrawler) is producing. The budget is in the $30 million range — around three times the cost of Nightcrawler, which benefited greatly from California Film Tax Credit program.
Gilroy's first choice for the role of Roman J. Israel was Washington. The actor didn't want to commit to any acting parts until after he finished shooting Fences. Once he completed his August Wilson adaptation, he weighed his options, including Gilroy's Inner City and J.C. Chandor's (A Most Violent Year) Triple Frontier. There's no word if he passed on the latter, but thankfully he signed up for Gilroy's next project. If Roman J. Israel is even half as interesting as the writer's last protagonist, Lou Bloom (Jake Gyllenhaal), we're still in for a treat.
Farrell coming aboard Inner City makes the project all the more appealing. He had a memorable 2016 with The Lobster and Fantastic Beasts and Where to Find Them. His work in The Lobster is funny, touching, and sad; it couldn't be more different from his dominant presence in Fantastic Beasts. As troubled as that story and film is, Farrell is excellent as a master of manipulation. He lights David Yates' film up every time he comes on screen, appearing both frightening and compassionate. We'll next see Farrell in Sofia Coppola's remake of The Beguiled and Yorgos Lanthimos' follow-up to The Lobster, The Killing of a Sacred Dear.