'Legion' Featurette: David Is The Key To Winning The War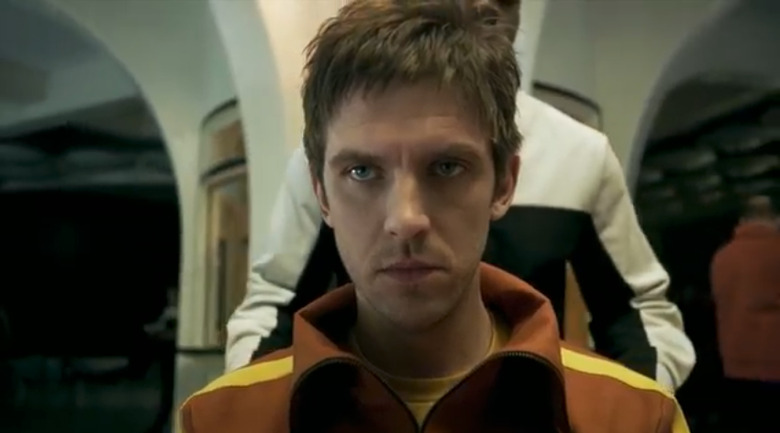 For most of his life, David Haller (Dan Stevens) has had others tell him what's real. After spending a few more years (again) in a psychiatric institution, Charles Xavier's son from the comics starts to seriously question his reality. It looks as if he discovers the truth about his powers in season one, which features dancing, mind games, romance, and more dancing.
Below, watch the Legion featurette.
David is told he's the key to something in this new featurette for Fargo creator Noah Hawley's new show, based on Chris Claremont and Bill Sienkiewicz's Marvel comics. A trailer previously told us he's the key to winning the war. Based on his state at the start of the series, he likely won't be winning a war anytime soon — but we'll see where this story goes. The Legion featurette teases a strange and unpredictable narrative, which is what we expect from a storyteller like Hawley:
If there's someone who could give us a fresh, new take on a comic book property, it's Hawley. Legion doesn't look like the average comic book adaptation. We typically have an idea of how comic book movies will start and end, and where they'll go, but Legion looks like it has some genuine surprises up its sleeve.
Despite being Xavier's son in the comics and the obvious connections, Legion is standing apart from the X-Men franchise and doing its own thing. The Bryan Singer-produced show co-stars Rachel Keller (Fargo), Jean Smart (Fargo), Aubrey Plaza (Parks and Recreation), Jeremie Harris (Pariah), Katie Aselton (The League), Jemaine Clement (Flight of the Conchords) and Bill Irwin (Rachel Getting Married).
Here's the official synopsis:
Legion, based on the Marvel Comics by Chris Claremont and Bill Sienkiewicz, is the story of David Haller (Dan Stevens), a troubled young man who may be more than human. Diagnosed as schizophrenic as a child, David has been in and out of psychiatric hospitals for years. Now in his early 30s and institutionalized once again, David loses himself in the rhythm of the structured regimen of life in the hospital: breakfast, lunch, dinner, therapy, medications, sleep. David spends the rest of his time in companionable silence alongside his chatterbox friend Lenny (Aubrey Plaza), a fellow patient whose life-long drug and alcohol addiction has done nothing to quell her boundless optimism that her luck is about to change. The pleasant numbness of David's routine is completely upended with the arrival of a beautiful and troubled new patient named Syd (Rachel Keller). Inexplicably drawn to one another, David and Syd share a startling encounter, after which David must confront the shocking possibility that the voices he hears and the visions he sees may actually be real.
Legion premieres on FX on February 8th at 10 p.m. EST.