'Beauty And The Beast' Final Trailer: A Tale As Old As Time Becomes New Again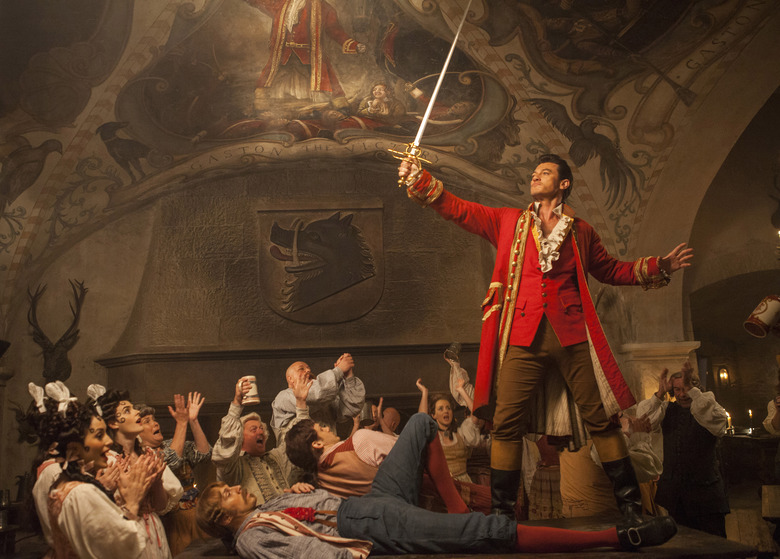 With about a month and a half to go until its release, Disney has unveiled one last trailer for Beauty and the Beast. Given that it's a remake of the 1991 animated classic that everyone, their mother, and their pet dog has already seen, we're not expecting too many jaw-dropping surprises from the movie. But it's still interesting to see how director Bill Condon has refashioned some of our favorite scenes in live-action, with Emma Watson and Dan Stevens serving as the new Beauty and the Beast. Check out the Beauty and the Beast final trailer below. 
Beauty and the Beast Final Trailer
While much of Beauty and the Beast will feel familiar (hopefully in a good way) to fans of the original, Disney is adding some new bits and pieces to keep the material fresh. That includes three new songs by Alan Menken and Tim Rice, one of which will be sung by Céline Dion. Meanwhile, John Legend and Ariana Grande will be stepping into Dion's old shoes to sing the pop version of the title track over the end credits. There's also a new backstory for Belle which makes her a little more proactive. If it's anything like Disney's Cinderella, I'm guessing there'll also be some smaller changes throughout to make Beauty and the Beast feel more up-to-date.
Beauty and the Beast is in theaters March 17.
The story and characters audiences know and love come to spectacular life in the live-action adaptation of Disney's animated classic "Beauty and the Beast," a stunning, cinematic event celebrating one of the most beloved tales ever told. "Beauty and the Beast" is the fantastic journey of Belle, a bright, beautiful and independent young woman who is taken prisoner by a Beast in his castle. Despite her fears, she befriends the castle's enchanted staff and learns to look beyond the Beast's hideous exterior and realize the kind heart of the true Prince within. The film stars: Emma Watson as Belle; Dan Stevens as the Beast; Luke Evans as Gaston, the handsome, but shallow villager who woos Belle; Kevin Kline as Maurice, Belle's father; Josh Gad as LeFou, Gaston's long-suffering aide-de-camp; Ewan McGregor as Lumière, the candelabra; Stanley Tucci as Maestro Cadenza, the harpsichord; Audra McDonald as Madame de Garderobe, the wardrobe; Gugu Mbatha-Raw as Plumette, the feather duster; Hattie Morahan as the enchantress; and Nathan Mack as Chip, the teacup; with Ian McKellen as Cogsworth, the mantel clock; and Emma Thompson as the teapot, Mrs. Potts.