'Stranger Things' Star Millie Bobby Brown Joins 'Godzilla 2'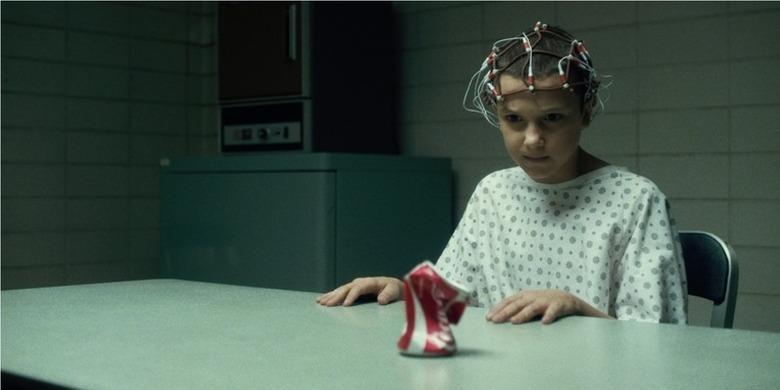 Legendary has announced that Stranger Things star Millie Bobby Brown is set to star in Godzilla: King of the Monsters. Hit the jump to learn more about the Millie Bobby Brown Godzilla 2 casting.
Brown plays Eleven (aka "El") on the Golden Globes-nominated Netflix series Stranger Things. Eleven is a young girl with psychokinetic abilities and a limited vocabulary who is befriended by the main characters after escaping from Hawkins Laboratory where experiments were being performed on her. Millie was also nominated for a Screen Actors Guild Award and People's Choice Award for the role. This will be Millie Bobby Brown's first film role.
The question now is what role will Millie be playing in the sequel to the Gareth Edwards' 2014 monster movie. And we really have no idea. Details of the plot and characters are being kept tightly under wraps by Legendary. In early interviews, Godzilla director Gareth Edwards hinted that if the film sequel would be a Destroy All Monsters-like film. At San Diego Comic Con International 2014, Legendary revealed a teaser that showed Rodan, Mothra and King Ghidorah
We do know that Trick r Treat helmer Michael Dougherty is directing the project, which he also co-wrote with Zach Shields, his partner on Legendary's horror movie Krampus.
The film is part of the Legendary and Warner Bros. cinematic universe that will eventually collide with the big giant gorilla that we'll meet in Kong: Skull Island on March 10th 2017. Godzilla: King of the Monsters will be released on March 22nd, 2019.