Jyn Erso's Backstory Revealed In New 'Star Wars' Novel 'Rebel Rising'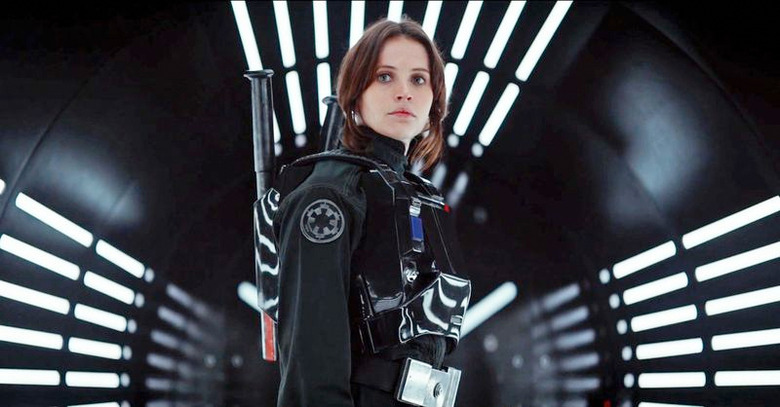 Before Rogue One: A Star Wars Story hit screens, Del Rey released a prequel novel Rogue One: Catalyst which told the story of Galen Erso and Orson Krennic. That story takes place beginning during the Clone Wars up until Galen Erso and family escaped into hiding thanks to Saw Gerrera. As you know, Rogue One starts off four years later with Krennic discovering the family's location on the planet Lah'mu. What we don't see is the thirteen years in between that prologue scene and when we meet adult Jyn Erso (Felicity Jones) in jail. But a new book will give us some insight into that Jyn Erso's backstory.
Hit the jump to see the cover art, read an excerpt of the first couple chapters and learn more.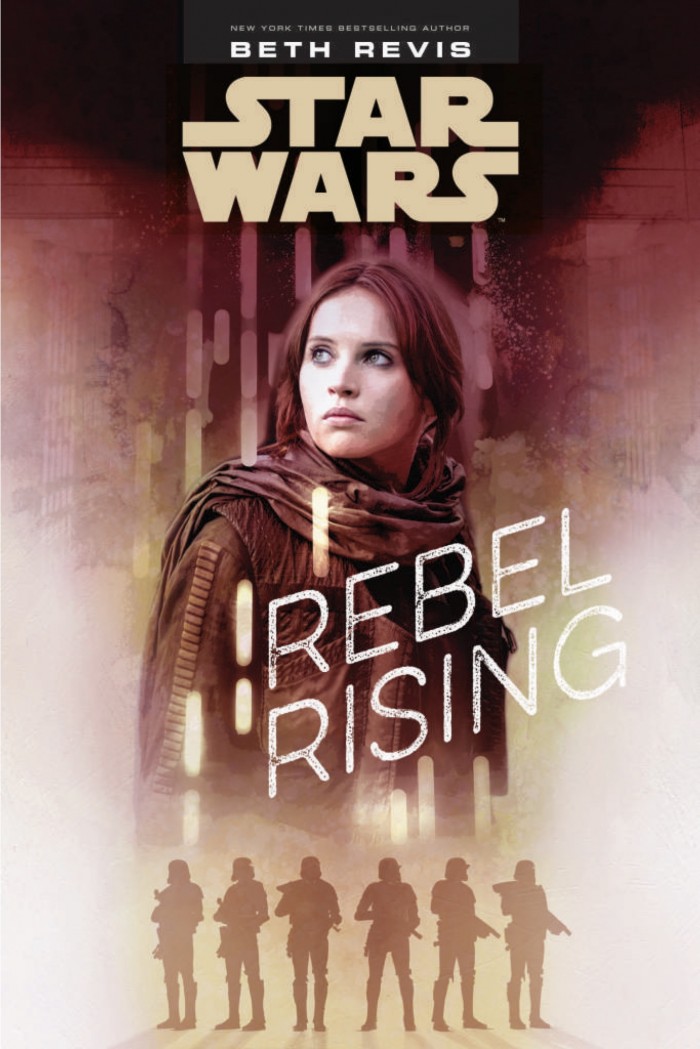 Today it was announced that Disney Books will be releasing a new young adult novel called Rebel Rising which will explore Jyn Erso's backstory, explaining how she became the woman that we all met in the first Star Wars standalone movie. We did learn in the movie that Jyn grew up under the Rebel extremist Saw Gerrera before she was abandoned in her later teenage years. The book will focus on the time that Saw and Jyn spent together. Here's the official synopsis of the book:
"When Jyn Erso was five years old, her mother was murdered and her father taken from her to serve the Empire. But despite the loss of her parents she is not completely alone—Saw Gerrera, a man willing to go to any extremes necessary in order to resist Imperial tyranny, takes her in as his own, and gives her not only a home but all the abilities and resources she needs to become a rebel herself.
Jyn dedicates herself to the cause—and the man. But fighting alongside Saw and his people brings with it danger and the question of just how far Jyn is willing to go as one of Saw's soldiers. When she faces an unthinkable betrayal that shatters her world, Jyn will have to pull the pieces of herself back together and figure out what she truly believes in...and who she can really trust."
Disney also released the above Rebel Rising cover art alongside an excerpt of the first two chapters, which you can read here. Rebel Rising was written by Beth Revis (Across the Universe), and will be available on May 2nd, 2017.