Bryan Singer To Direct 'X-Men' Television Series Pilot For Fox [UPDATED]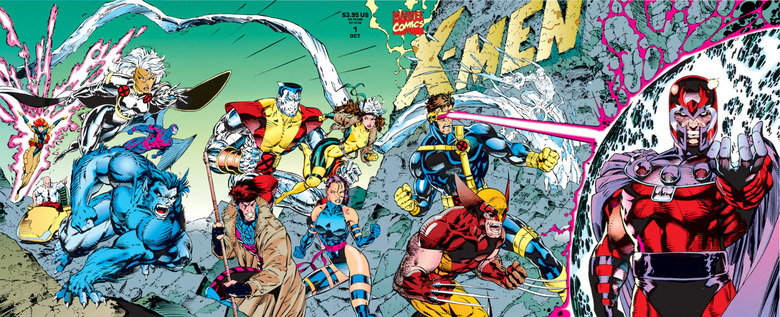 UPDATE: Fox has announced that Bryan Singer, the director of X-Men, X2, X-Men: Days of Future Past, and X-Men: Apocalypse will helm the pilot.
FX's upcoming Legion may not be the only X-Men-related show we'll see in the near future. Fox has officially ordered a pilot for the X-Men television series from executive producer and Burn Notice creator, Matt Nix that was announced last year. Based on what Laura Shuler Donner has previously shared about Nix's show, the story takes place in a world where people are well aware of mutants. Not only do they know they exist, most people hate them, as they typically do in the movies.
Below, learn more about the X-Men TV show.
X-Men franchise director Bryan Singer, screenwriter Simon Kinberg, and Marvel TV's Jeph Loeb and Jim Chory are producing the show, which they officially started working on last July. The story follows parents discovering their children have mutant powers, with them going on the run to protect them from the government and eventually finding themselves a part of an underground network of mutants.
Despite how bewildering the X-Men timeline and franchise can, Nix has said there won't be any confusion as to where the series fits into the mythology. The Burn Notice creator wrote the pilot and, if the X-Men television series moves forward, he's the showrunner.
During the recent TCA's, Donner said "you feel like you're here in the X-Men world" with Nix's series (via Collider):
Matt's is much more a part of just the world in terms of there are mutants, mutants are hated and there are Sentinels — though very different from what we've seen before. You feel like you're here in the X-Men world. With Legion, we're our own universe. It gives Noah the freedom to do what he wants to do. Because we play with so many different timelines, and we rebooted and not really rebooted and all that, we felt like, OK, we're going to throw it out there and hope the fans accept it.
The story doesn't connect to the X-Men universe as much as Agents of S.H.I.E.L.D. does with the Marvel Cinematic Universe. It would answer questions fans might have about the timeline and the more famous X-Men characters, but Nix said it wouldn't go overboard in that regard; he doesn't plan on checking off too many names. The showrunner envisions season one as 12 or 13 episodes, featuring some familiar characters and some new ones. We'll wait and see if the X-Men series moves forward, but if it does, it'll join another successful comic book show on Fox, Gotham. After the success they've had with that show, it's not surprising they're interested in bringing X-Men to their network.