'The Leftovers' Season 3 Trailer: The End Is Near, Will Arrive On April 16, 2017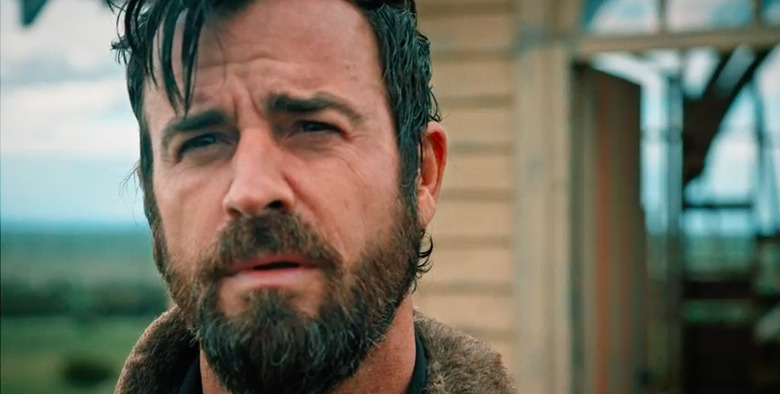 A family trip to Australia sounds great to most people. Now, visiting Australia with the Garvey family on HBO's The Leftovers? That sounds more like an emotional roller coaster, one we can't wait to get on when the drama returns for its third and final season this April. We now have our first look at the Garvey family and others — shockingly — not looking too happy in the first preview for season three.
Below, watch The Leftovers season 3 promo.
A majority of season three takes place in Australia, where Kevin Gary Jr. (Justin Theroux) goes to see his father (Scott Glenn). Co-creator Damon Lindelof has previously said he wants to show more of Kevin Garvey Sr.'s past, so maybe we'll get some of that in season three. Carrie Coon, Margaret Qualley, Kevin Carroll, Regina King, Amy Brenneman, Christopher Eccleston, Liv Tyler, Chris Zylka, Janel Moloney, and Jovan Adepo are also returning.
You can see a few of them back in their old roles in this promo for The Leftovers:
Season two of The Leftovers did a fantastic job of infusing some laughs into the misery. Playing The Beach Boys' "Don't Worry Baby," a wonderful tune, over a bunch of worried, sad faces captures the tone of The Leftovers. All you do is worry during this show. There's also a sense of confusion, horror, and sadness to the series, and this promo gets that. Just look at the use of sound, that shot of Kevin Garvey Sr., and the message in the sky towards the end of the footage. All in all, this is a great first tease of the final season of The Leftovers, which Lindelof spoke to us about last summer:
The big thing we gotta figure out for season three is: Where are we going to end it? What's the last episode of this series going to be? We'll design the entire season basically building up to that moment. I think there was a very purposeful circularity between seasons one and two, with the 'wherever you go, there you are' theme of it all. We decided to end the second season very similar to the first season. The Garveys felt like they could pickup and go to this place the Departure didn't happen, but lo and behold, the same exact thing happened. The only safe place is the place you're surrounded by the people you love. We can't do that again, and not just because the audience is expecting it, but because we were telling a story about geography in season two, while season three is going to be something else entirely.
The Leftovers, based on co-creator Tom Perrotta's book, returns on April 16, 2017.