Neill Blomkamp's 'Aliens' Sequel Is Probably Not Happening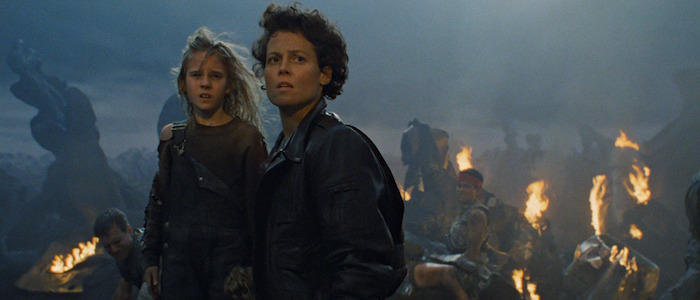 We likely won't see Ripley, Newt, and Corporal Hicks again on the big screen. If Newt and Hicks ever do return from the dead, it's probably not going to happen in Neill Bomkamp's Alien film. The District 9 and Chappie director was going to bring the characters back for his Alien sequel, a direct sequel to Aliens that was meant to give Ripley a proper ending. According to Blomkamp, the film probably isn't going to get made.
Below, learn more about Neil Blomkamp's Alien sequel we might never see.
Someone asked Blomkamp on Twitter about the odds of his Alien film happening. His reply:
slim

— Neill Blomkamp (@NeillBlomkamp) January 21, 2017
When the Alien sequel was indefinitely put on hold in 2015, it wasn't a promising sign for the project. 20th Century Fox hit pause on the film at executive producer Sir Ridley Scott's insistence, who wanted to complete Alien: Covenant before Alien 5 got made. Now, with Scott's Alien sequel only a few months away, perhaps the game plan for the Alien franchise has changed. The director did say they have ideas for a few sequels to follow Prometheus.
Michel Biehn, who going to reprise his role as Hicks, revealed that the plan for Alien 5 was to set up a now-grown Newt as the franchise's new star. "It would keep the franchise alive, and the studios would make money because that's what the bottom line is now: money," the actor said.
Here's a piece of concept art featuring Newt, who would've been around 27 years old in the film:
Newt and Hicks were killed off at the beginning of Alien 3 – a decision that never sat well with Aliens director James Cameron. Blomkamp didn't want to erase Alien 3 and Alien: Ressurection, but he did want to gloss over them. "My favorites are the first two movies, so I want to make a film that's connected to Alien and Aliens," he explained. "That's my goal. I'm not trying to undo Alien 3 or Alien: Resurrection, I just want it to be connected to Alien 1 and 2."
Weaver said she'd be really surprised if Blomkamp's sequel didn't happen, and that the script is "great," but now it appears even closer to falling apart. We'll probably know more soon about why Blomkamp's Alien film has possibly been canceled. Meanwhile, Blomkamp continues to work on a new mystery project and an adaptation of Thomas Sweterlitsch's time travel novel The Gone World for 20th Century Fox.