One Of The Best Things I Saw At Sundance 2017 Was A TV Pilot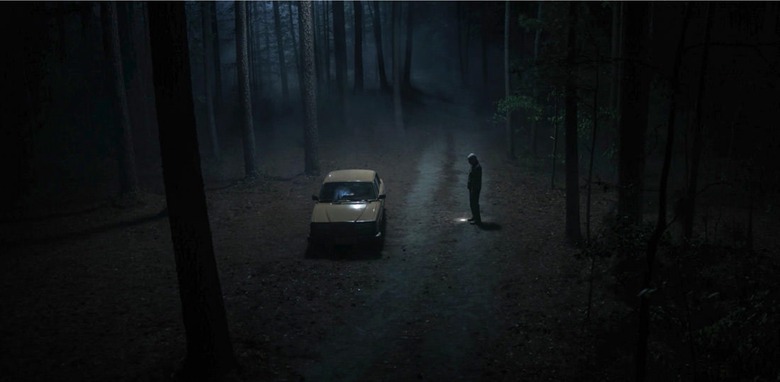 In the past few years, the Sundance Film Festival has begun to embrace the narrative art of television. The 2016 festival premiered the first couple episodes of the Bad Robot-produced TV adaptation of Stephen King's 11.22.63. The 2017 festival has expanded their television category to include an independent pilot showcase, essentially a platform for independently produced television pilots without a home.
I've mostly avoided the television programs at the festival because there are just too many promising films to see, but a small gap in my schedule led me to a screening of these pilots this year. There I came across one of the best things I've seen at the 2017 Sundance Film Festival so far: a television pilot called When The Street Lights Go On.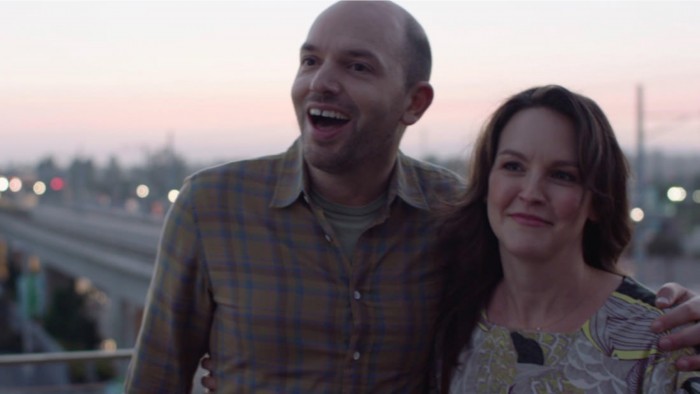 I've always enjoyed watching television pilots and have always wished the networks would make their unordered pilots available in some capacity. I really love what Amazon is doing by putting their pilots online for the viewers to help decide which ones get picked up or not.
I'm excited that Sundance is now providing a similar outlet at the festival. I just worry that a forum like this could end up being the rotten eggs no one wanted instead of the interesting and out-of-the-box independently produced shows trying to start a bidding war and find a great broadcast home (essentially, what the film festival does for indie films). If Sundance can foster the latter, the television pilot showcase could become something really special.
The independent pilot showcase at the 2017 Sundance Film Festival consisted of three episodic shows from the independent community, two of which I hope will be picked up by a network or a streaming service.
First up was Kyle Dunnigan's Shit Kids, which felt like a poorly filmed improv comedy sketch stretched to sitcom length. It mainly involved the story of a daughter and her boyfriend's incredibly bad plot to murder their parents. I doubt we'll see this anywhere other than YouTube.
The second pilot they screened was for a comedy series called Playdates starring Paul Scheer as a new stay-at-home dad who is trying to fit into a Silicon Valley-like elitist community. Carla Gallo, Miles Fisher, Craig Frank, Gemma Brooke Allen, Landon Gordon co-star. This series was a lot more professionally shot and features a bunch of laughs. I'm not typically a guy who watches sitcoms or TV comedies, but I particularly loved a running motif of Scheer's character imagining flash-forwards to his daughter's fucked-up life resulting from his poor parenting decisions. Playdates is a show that would certainly fit in on the Hulu lineup, I can't imagine it won't get picked up by someone.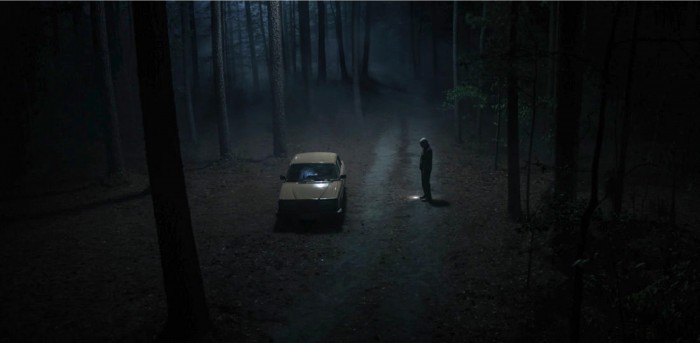 When the Street Lights Go On
The third and final pilot was the one that impressed me the most: a dramatic television series titled When The Street Lights Go On directed by Oscar-nominated filmmaker Brett Morgen (The Kid Stays In The Picture, Chicago 10). The coming-of-age story is set in the summer of 1983 and tells the story a boy who discovers a young girl and a teacher murdered in a car in the woods. The show is about how these two murders have affected this town as school starts, and the murder investigation is underway.
The pilot was very cinematically shot and (if it had had an ending) could have easily played side-by-side with the better shot feature films in the fest. When the Street Lights Go On definitely has a Stand By Me meets Virgin Suicide vibe, and features an amazing soundtrack of classic '80s pop songs and some promising performances from a largely young cast.
The lead character of Charlie Chambers is played by Max Burkholder, who is probably best known as Max Braverman from the TV series Parenthood. I mostly found him to be obnoxious on that show, but here he stretches his dramatic range, and I'm impressed. Odessa Young, Adam Long, Ben Winchell, Kelli Mayo, Graham Beckel round out the cast.
It's no wonder why this series feels so much like a movie; it started its life as a feature script by then-21-year-old AFI students Chris Hutton and Eddie O'Keefe. Anonymous optioned the screenplay in 2012, and it was developed as a $7 million theatrical feature. That screenplay was the second-ranking script on the 2011 Black List, under The Imitation Game (which was produced and won an Oscar for adapted screenplay). Drew Barrymore became attached to direct and even lined up a young name star, but for whatever reason, the movie never got the green light.
In 2013, Paramount TV developed the project as a series with the script tweaked and sold it to Hulu, who eventually passed on the project. It's easy to see why as it doesn't seem like a great fit for that streaming service.
The best thing I can say about When The Street Lights Go On is that I desperately want to see more and find out what happens next. I don't want this television series to fall into the abyss of pilots that never got picked up. The fact that the pilot features nudity, swearing, and drug use makes it a better fit for Netflix or a premium cable network like HBO or Showtime. It seems like an obvious choice for Netflix which has had a huge hit on their hands with the 1980s set Stranger Things — I'm certain fans of that series would also like this.