'The Incredible Jessica James' Review: Jessica Williams Sparkles In Romcom Charmer [Sundance]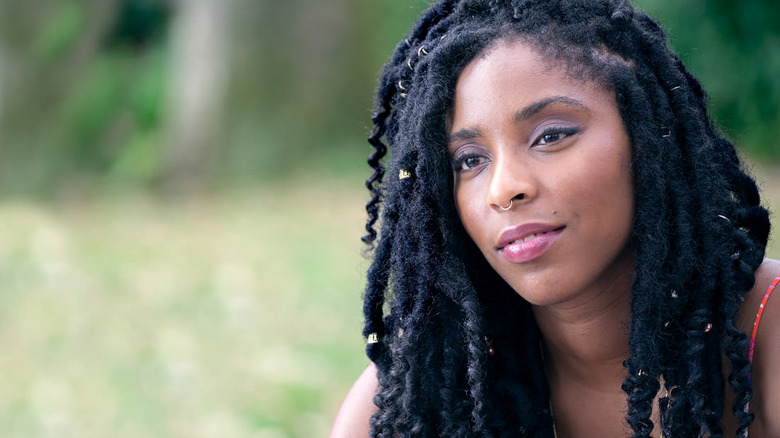 When Jessica Williams first joined The Daily Show in 2012, she was a fresh-faced newcomer from seemingly out of nowhere. By the time she left last year, she'd established herself as one of the show's biggest and brightest stars. Now Williams is taking her next big step forward, graduating to full-fledged leading lady status in The Incredible Jessica James with style and charm to spare. 
Written and directed by Jim Strouse (People Places Things), The Incredible Jessica James stars Williams as an aspiring playwright in Brooklyn, scraping together a living by teaching theater to kids. Like so many 25-year-olds, she's both astonishingly confident and worryingly adrift — all the more so because she's just broken up with her boyfriend, Damon (Lakeith Stanfield). Enter Boone (Chris O'Dowd), a cute thirtysomething who is himself reeling from his recent divorce. The two are set up by Jessica's best friend (Noël Wells), and their first date doesn't go very well, until it does.
The very best thing The Incredible Jessica James has going for it is its heroine. Blessed with a quick wit and an acid tongue, Jessica makes a big impression from her first moments. (Said first moments involve her scoffing that she's "rather be on my period for 1,000 years" than listen to her boring Tinder date attempt small talk, so that's the kind of straight shooter we're dealing with here. Williams slips easily into the role. She delivers Jessica's snarky one-liners with relish, as you'd expect from an actress who cut her teeth on The Daily Show, but proves almost as compelling when she reins it in to expose Jessica's uncertainty and vulnerability. She's well matched by O'Dowd, who's doing a more charming and more self-assured version of his nice-guy cop from Bridesmaids. He and Williams share an easygoing chemistry that makes them easy to root for.
Strouse has a good eye for detail, which lends an aura of authenticity to The Incredible Jessica James. During their first date, Jessica suggests to Boone that they try being completely honest with each other. She puts down her fork, he puts down his wineglass, and both plant their feet firmly on the ground under the table — they're intrigued and alert, bracing for impact or possibly war. And he feels his way around Brooklyn with an ease that suggests he lives there. "Everyone I've seen in this neighborhood looks like they work in an artisanal pickle shop," remarks Boone as he and Jessica go for a walk, and it's about as accurate a description of Bushwick as I think I've ever heard.
But the romantic relationship is just a lens through which to view the film's true concern, which is the coming-of-age of Jessica James. The film never makes the mistake of assuming that her conflicted feelings about her love life are the only, or even the main, reason she feels so lost. Strouse touches upon Jessica's professional life (or lack thereof) in ways that will sting with familiarity to anyone who's ever tried to turn an artistic passion into a career. She's so used to rejection that she's genuinely excited when she receives a personalized rejection letter from a playwright. Still, she forges forward because, in a way, she has no choice. "We don't have to do anything," she tells a skeptical theater student at one point. "We do it because we must." Likewise, as Jessica matures, it's not because anyone drags her there kicking and screaming. It's because she realizes it's time to drive herself forward.
/Film rating: 8 out of 10