'Sneaky Pete' Renewed For Season 2 On Amazon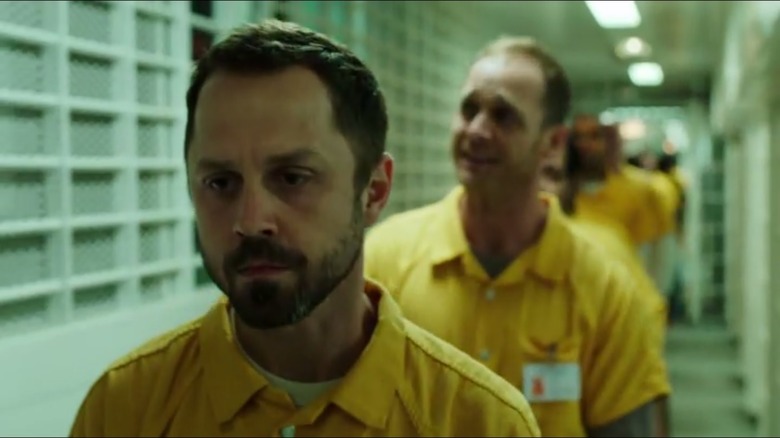 Less than a week after Sneaky Pete premiered on Prime Video, Amazon has announced they will be renewing the dramatic crime series for a second season. Find out about Sneaky Pete season 2 after the jump.
If you're not watching this show, you should be. I've already binged my way through the ten-episode first season and it has a great cast (Giovanni Ribisi, Bryan Cranston, Margo Martindale and others) mixed with great character-centric writing from Graham Yost, and some really fun con man antics (think Better Call Saul or Matchstick Men). Cranston is masterful in this villain role, which gives him the spotlight to monologue and do what he does best.
Giovanni Ribisi stars in the series as a con man who assumes his cellmate's identity after he's released from prison. He's on a mission to con his way to the $100,000 that he owes a shady New York City businessman played by Cranston. King of Kong/Horrible Bosses director Seth Gordon helms an episode which features a blink-and-you'll-miss-it cameo from former Donkey Kong world champion Steve Weibe. Other episodes are directed by Cranston, Laura Innes, and Adam Arkin.
The show was initially developed by CBS in early 2015, and Amazon picked it up and tweaked the pilot before releasing it to its subscribers in August 2015. The show is a lot grittier and more serialized than it likely would have been on network broadcast television. Amazon says that Sneaky Pete scored the second-most streams for an Amazon original series on its opening day, behind only The Man in the High Castle.
It will be very interesting to see where the second season takes the story. The first season ends in a cliffhanger that will very likely directly lead into the second season plot. The series has yet to start development or production, which means we probably won't see Sneaky Pete season 2 until early 2018.