'Feud: Bette And Joan' Teaser: Ryan Murphy's New Series About One Of Hollywood's Most Famous Feuds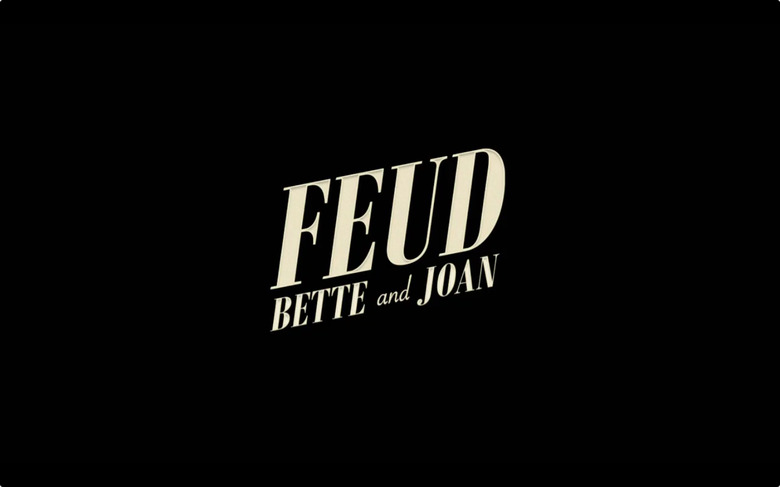 Hitmaker and storyteller Ryan Murphy's next series, Feud: Betty and Joan, stars Susan Sarandon as Bette Davis and Jessica Lange as Joan Crawford. The two iconic actresses worked together on What Ever Happened to Baby Jane? and feuded famously for years. The series, which premieres in March, shows their relationship during the making of the 1962 film.
Below, watch the Feud teaser.
Crawford and Davis made What Ever Happened to Baby Jane? long after their feud began. During filming, though, their relationship grew more intense. The ridiculous lengths they'd sometimes go to to hurt each other is the kind of material destined to become a Ryan Murphy show. "The best time I ever had with Joan was when I pushed her down some stairs in What Ever Happened to Baby Jane," Davis once said. They've both said worse. Also, after making the film, Crawford used the Academy Awards to get some revenge — a story worth seeking out if you haven't heard about it.
Here's the Feud: Beatty and Joan teaser:
That's quite a sinister, self-satisfied laugh, and a funny little teaser. If you're expecting a somewhat campy or outlandish depiction of Crawford and Davis' wild relationship from Murphy, the show may provide some of that fun. EW writes the series is "sometimes as outrageous as the dueling divas" — but it has far more to say than look at how much they despised each other, according to Murphy:
I wasn't interested in just doing this broad, campy [show]. I was interested in the idea of sexism, ageism, misogyny. Turning 40, 45, 50 and feeling like you're at the height of your powers and people saying, 'Well, you're done.'
Since this is a Ryan Murphy show, it probably won't be without some laughs. For example, the show does feature a nod to the unforgettable (for many reasons) Joan Crawford biopic, Mommie Dearest:
The witch hazel was my shout-out to Mommie Dearest. Jessica Lange has never seen Mommie Dearest. She's like, 'What the f— am I doing?' And I'm like, 'I'm telling you, Joan Crawford did this!
Unsurprisingly, like American Horror Story and American Crime Story, Murphy and all involved have put together an impressive ensemble: Sarah Paulson is playing actress Geraldine Page (Hondo); Kathy Bates co-stars as Joan Blondell (Footlight Parade); Catherine Zeta-Jones is Olivia de Havilland (Gone with the Wind); Judy Davis plays Hedda Hooper (The Women); and then there's Alfred Molina as Robert Aldrich, the filmmaker behind Kiss Me Deadly, The Dirty Dozen, and The Longest Yard. If you want to know more about the show, Feud: Betty and Joan is EW's current cover story: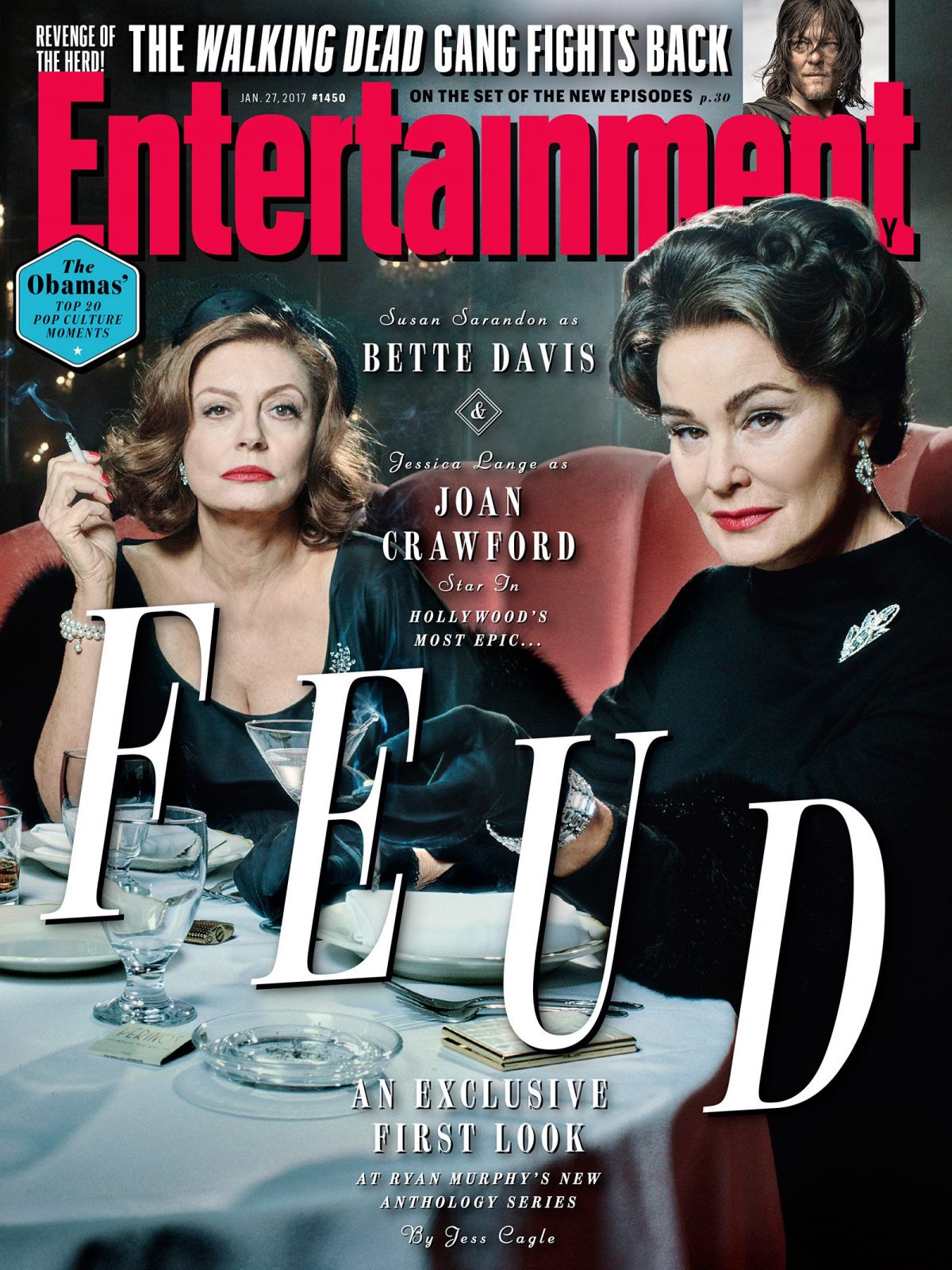 Feud: Betty and Joan premieres on FX on March 5th.