Amy Adams' Janis Joplin Biopic Is No Longer Happening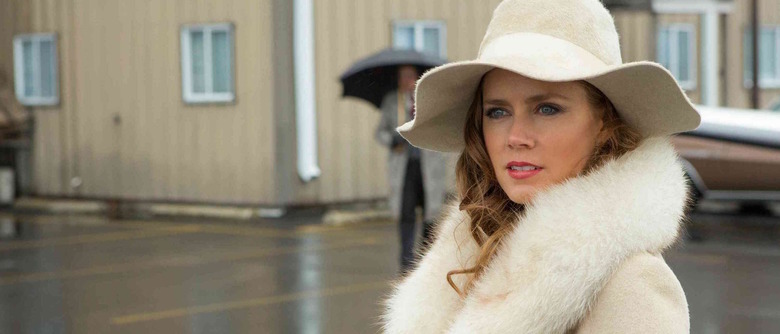 Amy Adams has been attached to star in a Janis Joplin biopic for several years, and in 2014 the project seemed to pick up steam when Wild and Dallas Buyers Club director Jean-Marc Vallée signed on to direct. But alas, it now appears the film is dead for good. In a recent interview, Vallée confirmed that he and Adams were no longer working on Get It While You Can. 
Vallée has been making the rounds to promote Big Little Lies, the HBO miniseries that he directed. Next up for him is Sharp Objects, another HBO miniseries. That one stars Adams, and while discussing the project Vallée mentioned that their Joplin pic had been cancelled. "We're starting very soon," he told Collider. "I committed to that before Big Little Lies. I was working with Amy Adams on the Janis [Joplin] project that we're finally not doing, and she invited me to play in her new sandbox, doing a TV series."
Adams boarded the Joplin biopic around 2010, at which point Fernando Meirelles was attached to helm. That didn't pan out. In 2013, director Lee Daniels said Get It While You Can would be "[his] next project for sure." That didn't pan out either. Eventually Vallée climbed into the director's chair. Before Adams was attached, Reese Witherspoon and Renee Zellweger were linked to the lead role, and Catherine Hardwicke once considered directing. It's always possible the project will get revived in another form somewhere down the line, but it won't be Adams and Vallée's version.
In the meantime, Janis Joplin fans can take heart in the fact that there's another long-gestating biopic still in the works. Just a few months ago, Michelle Williams signed on to star in a Joplin movie to be directed by Sean Durkin (Martha Marcy May Marlene). And fans of Vallée and Adams' work can look forward to Sharp Objects, an adaptation of the novel by Gone Girl author Gillian Flynn.