Is The 'Eastern Promises' Sequel Back On?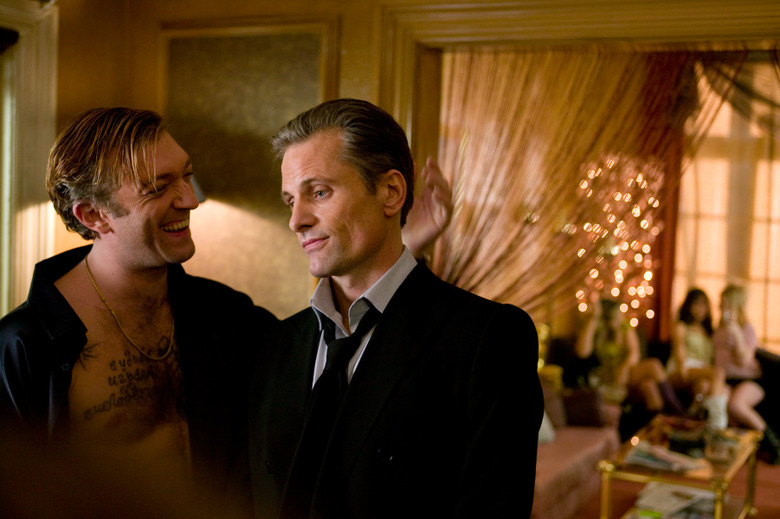 David Cronenberg was originally going to shoot the Eastern Promises sequel towards the end of 2012. For undisclosed reasons, Focus Features pulled the plug on the film, which would've brought back Viggo Mortensen, Vincent Cassel, and other actors from the excellent 2007 crime movie. Now, new details suggest the sequel might happen after all.
Below, learn more about the Eastern Promises sequel.
Cronenberg thought the sequel was done for a few years ago, but a casting site, My Entertainment World (via Omega Underground), claims it has a March start date. The sequel is currently titled Body Cross, and it is written by the original film's screenwriter, Steven Knight, known for Peaky Blinders, Locke, Taboo, Allied, and other quality dramas.
My Entertainment World provides this plot synopsis, which is the same as the one we got a few years ago:
Picking up where the 2007 film left off with the incompetent underboss Kirill thinking that he and his henchman driver Nikolai really have inherited the throne from his crime-lord father, without knowing that Nikolai is actually a clandestine agent working undercover in Russia's federal security service.
That's all the info there is on the casting site. There's no mention of Cronenberg, Mortensen, or anybody else who worked on the original film. In 2012, Cronenberg told Indiewire he was no longer involved and explained why he wanted to make the sequel:
It was something I really wanted to explore because it was the first time I had ever been tempted to do a sequel because I felt I wasn't finished with the character of Nikolai, played by Viggo Mortensen, and Kirill played by Vincent Cassel. I really wanted to see Nikolai go back to Russia, because one of the things I wanted in the first movie was that you see a bunch of Russians in London but you never see them in Russia. In other words, you experience their exile and they are trying to recreate some of Russia within London. In the original screenplay, there were some scenes in Russia and I thought it was better if we don't see that – they long for Russia but we never see that.
The sequel fell apart due to budget disputes. The director said the "lovely script" was very ambitious, but he couldn't do it properly with the budget Focus had in mind. In 2014, Indiewire asked Knight, if the sequel was revitalized, whether Cronenberg would still make it. The Locke and Hummingbird director said he didn't know, and then gave a vague response when asked if he'd consider directing it. Cronenberg doesn't have any projects happening in the immediate future that we know of, but we'll likely know soon whether Cronenberg is involved and if the sequel is moving forward again.