Vincent D'Onofrio Says Kingpin Joining The Marvel Movies Is "Not Going To Happen"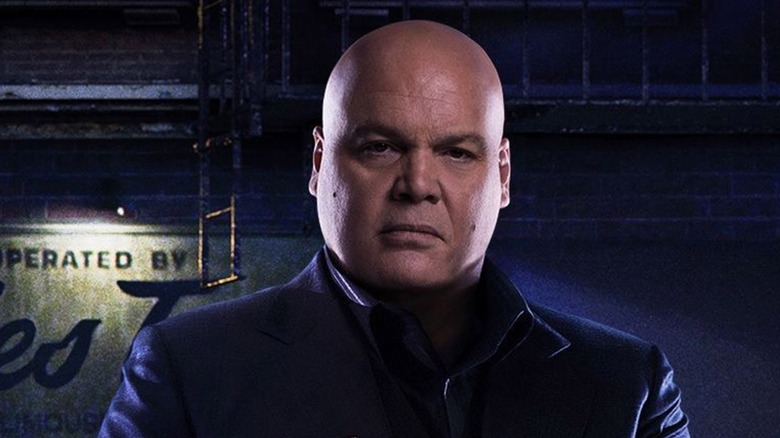 Whether a character from Daredevil, Jessica Jones, or any of Marvel's other shows could cross over into Marvel's movies is just a matter of timing, Marvel chief Kevin Feige always says. If there's one actor from one of those shows that'd like to make the jump, it's Vincent D'Onofrio. The Kingpin actor admits, however, it's "pretty much been said it's not going to happen," or at least not for a long, long time.
Below, read what else D'Onofrio had to say about the MCU.
D'Onofrio was once quickly rumored for Spider-Man: Homecoming, but that report was quickly debunked. The actor has previously said he believes it's unlikely we'll see his Wilson Fisk appear in a big-screen Marvel project. While promoting Emerald City recently, D'Onofrio, who will return to Marvel's Netflix shows, told Digital Spy the Marvel movies are busy enough as is:
I would love to switch over to the movies, but I think it's pretty much been said it's not going to happen. Or at least not for a very, very long time. I think [Marvel Studios boss] Kevin Feige explained that, and that's what makes the most sense, he said the film universe is too jam-packed.
It's hard enough already, and if they keep bringing big characters in that they have to service in the writing, it's not gonna work. They're trying to figure out already how to individualise more and at the same time keep The Avengers going ... It makes sense not to mix the TV stuff, there's just too many characters.
With a universe already as large as the Marvel Cinematic Universe, one that keeps growing year by year, it's hard to imagine Wilson Fisk or any other characters from the shows making a seamless transition into the films. Maybe fans can hold onto hope for a passing reference or the tiniest of cameos one day from Fisk, but don't expect it to happen anytime soon.
President of Marvel Television, Jeph Loeb, has said "anything is possible," but even trying to figure out scheduling for a crossover sounds challenging. Marvel Producer Nate Moore was a little more hopeful, saying they'd love to do it, they just haven't figured out how to do it properly yet. They don't want to create any unnecessary friction between the shows and movies. Plus, at the end of the day, what's the rush? Marvel's movies and shows are doing just fine without each other right now.