'John Wick: Chapter 2' Images: The Wait Is Almost Over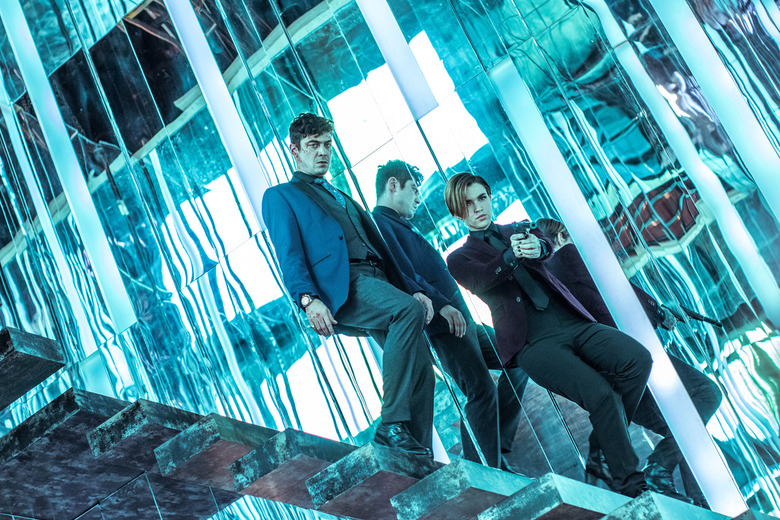 We're counting the days until John Wick (Keanu Reeves) returns. Right now, we only have 25 days to go, or less than 600 hours, until we get to see the character back in action. This time he's in Rome and up against the likes of Ruby Rose. We've already seen a decent amount from the marketing for the sequel, but if you want to see more of John Wick before the movie opens in theaters, then check out some new John Wick: Chapter 2 images below.
There's a new contract out on John Wick. The hitman was thinking he was finished with his old ways, now living the quiet life and raising a new, healthy dog, but he reverts to his former self when an old associate attempts to take over the international assassins' guild. The sequel brings back Lance Reddick, John Leguizamo, Ian McShane, and Bridget Moynahan. They're joined by newcomers Common, Laurence Fishburne, Peter Stormare, Riccardo Scamarcio, Peter Serafinowicz, and Ruby Rose.
Here are some new John Wick: Chapter 2 images (via The Playlist):
How great is that shot of the goon in the foreground and Wick, standing tall and defiant, in the middle-ground? As these photos remind us, Reeves knows how to strike an action hero pose better than most. Wick's sense of style certainly helps make him pop as well.
The gorgeous set featuring Rose and Scamarcio, the hall-of-mirrors, is a part of one of the sequel's major set pieces, and it's director Chad Stahelski's homage to a Bruce Lee classic, according to Reeves:
It's his homage to Bruce Lee at the end of Enter The Dragon. The whole installation is a maze of mirrors where guys can pop out and disappear. It's very cool and a lot of fun to fight in.
There was little doubt the killing machine would make it out of the first movie still breathing, which isn't an issue with the film, but it looks like the sequel has at least upped the ante with the villains — giving him opponents that'll maybe put up more of a fight. Common and Rose come across as formidable foes in the marketing. Let's hope they provide Wick with some greater challenges in John Wick: Chapter 2, which, I repeat, comes out in only 25 days now.
Here's the official synopsis:
Keanu Reeves returns in the sequel to the 2014 hit as legendary hitman John Wick who is forced to back out of retirement by a former associate plotting to seize control of a shadowy international assassins' guild. Bound by a blood oath to help him, John travels to Rome where he squares off against some of the world's deadliest killers.
John Wick: Chapter Two opens in theaters February 10th, 2017.