'Logan' Trailer: Hugh Jackman Brandishes Those Adamantium Claws One Last Time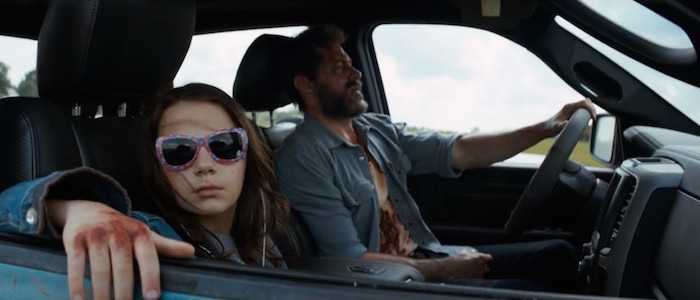 The sun is setting on Hugh Jackman's tenure as Wolverine (well, assuming Ryan Reynolds can't coax him back for a Deadpool crossover), but he's not going out quietly. The former X-Man may be older and grayer in Logan – and thanks to the decline of his mutant powers, he's in a state of chronic pain that he self-medicates with booze. But he's still got the ability to unleash hell when the situation calls for it, and he finds himself compelled to do just that when he meets Laura (Dafne Keen), a young mutant who needs his help.
The latest Logan trailer from 20th Century Fox offers just a little taste of the fight to come, and you can watch it after the jump.
Logan Trailer
While Logan is technically part of 20th Century Fox's X-Men franchise, it's got a vibe all its own. Aside from the fact that its leading man has adamantium claws, Logan looks like a Western that'd sit comfortably on the shelf next to other contemporary classics of the genre, like Mangold's own 3:10 to Yuma. And Logan deftly builds on the fact that we've been following Wolverine's journey for close to two decades now. It hurts to see him hurt, when we know he used to be nigh invincible.
In addition to Jackman, Logan brings back Patrick Stewart as Professor X, whose powers have started to go haywire as he battles dementia. Also along for the ride are Stephen Merchant as Caliban, Professor X's caretaker; Boyd Holbrook as Donald Pierce, head of security for the sinister organization known as Transigen; and Richard E. Grant as Dr. Zander Rice, a mad scientist type who also works for the company. Logan is in theaters March 3, 2017.
In the near future, a weary Logan cares for an ailing Professor X in a hide out on the Mexican border. But Logan's attempts to hide from the world and his legacy are up-ended when a young mutant arrives, being pursued by dark forces.
UPDATE: The U.K. trailer, which features a few different scenes and two f-bombs (one from Professor X!) has also arrived.