'iBoy' Trailer: Maisie Williams Stars In A Netflix Movie About A Smartphone Superhero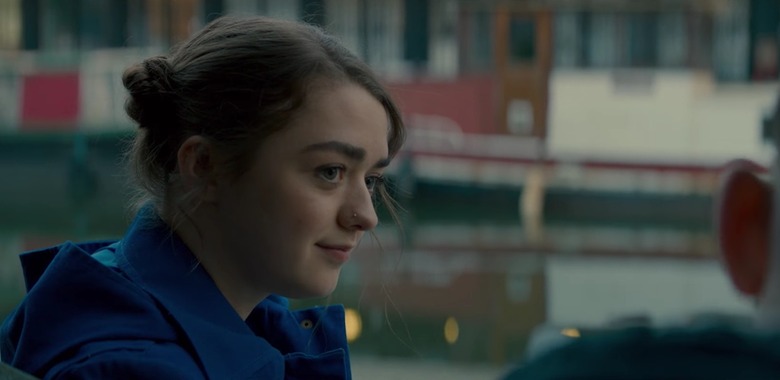 Rumors that Maisie Williams will be in New Mutants remain unconfirmed for now, but we can say for sure she'll be starring in an upcoming superhero film. Sadly, it's not as the superhero. Instead, iBoy has her as the BFF / love interest to Tom (Bill Milner), a teenager who gains superpowers after a violent attack leaves him with bits of smartphone embedded in his brain. It all sounds pretty silly, but then again so does "teenager gains superpowers after radioactive spider bite."
Netflix has just unveiled the first iBoy trailer for you to judge, and you can check it out after the jump. 
iBoy Trailer
If you mainly know Williams from Game of Thrones, just seeing her dressed up in modern-day clothing and speaking with a modern-day accent probably comes as a bit of a shock. And it seems like kind of a shame to waste a known badass on what looks like a damsel-in-distress role. But it's nice to see there's more to Williams than Arya Stark, I suppose.
I'm not sure I quite get what this kid's powers are — is it just like he has a smartphone in his head all the time? — but iBoy could be a lean, solid thriller that offers a little something different for the bloated superhero movie genre. If it looks like your cup of tea, iBoy is out on Netflix January 27. Also starring are Miranda Richardson and Rory Kinnear. Adam Randall directed.
Tom is an average teenager whose world is turned on its head when a violent encounter with local thugs leaves fragments of his shattered smartphone embedded in his brain. He wakes from a coma to discover that returning to normal teenage life is impossible because he has developed a strange set of superpowers. With these new powers he sets out to seek revenge on the gang, who also assaulted his best friend Lucy.