Channing Tatum's 'Gambit' Is Still Happening, Insists 'X-Men' Producer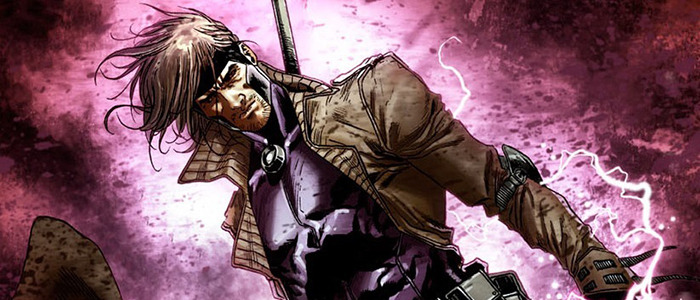 About three years ago, X-Men producer Lauren Shuler Donner confirmed once and for all that Channing Tatum would be playing Gambit for a standalone film. And for a while, it all seemed to be coming together nicely. A release date was announced, a director was summoned, casting got underway. Then it lost its director and had to find a new one and the whole thing got delayed.
In recent months, there's been speculation in some corners that Gambit might not happen at all. But Donner insists that's not true. In an appearance at the TCAs, she stated that the project is still happening with Tatum. 
Donner was at the TCAs to talk Legion, FX's X-Men spinoff starring Dan Stevens as David Haller. Among other things, she confirmed that Tatum is still attached to star in a Gambit movie.
Channing Tatum is still attached to play Gambit in a standalone #XMen movie, Lauren Shuler Donner told press in the scrum #TCA17

— Jarett Wieselman (@JarettSays) January 12, 2017
Originally, Gambit was on track for a fall 2016 release date, with Rupert Wyatt on board as director. But Wyatt dropped out in fall 2015, leaving Fox scrambling to find a new director. They eventually landed on Doug Liman, who is still attached as far as we know, but by then the entire movie had to be postponed. As of last summer, the goal was to start shooting in spring 2017. The film does not currently have a release date.
At the fall TCAs, X-Men producer Simon Kinberg stressed that they were taking the time to get Gambit right.
I think the truth is when you have these movies that need a very special and unique tone, it takes a little while to find that tone. Deadpool feels like it exploded out of nowhere but it was a ten-year development process on that movie. I think it was honed over those ten years. I hope that Gambit doesn't take ten years but it takes a little honing to get that tone and that voice exactly right. The character has such a specific voice in the comic in the same way that Deadpool has a specific voice in the comic, that we want to make sure that we capture that voice on the page. Really it's just about getting a screenplay that is worthy of that character and I think we're really close right now."
Of course, just because Shuler says Gambit is still a go doesn't mean it's going to happen anytime soon — or ever. Projects fall apart in development all the time. But at the very least, it looks like we shouldn't consider this one dead just yet.
Speaking of other X-Men projects that may or may not happen, Donner also addressed that "Deadpool and Wolverine" movie Ryan Reynolds wants to make. She's not ruling it our, because what producer in her right mind is going to rule out the possibility of making a movie with two extremely popular characters starring two extremely popular actors? But she's not committing to anything right now, either.
Donner says #XMen movies are all about characters coming together so she'd "hypothetically" love a movie one day w/ #Deadpool & #Wolverine

— Jarett Wieselman (@JarettSays) January 12, 2017