Woody Harrelson Reveals 'Han Solo' Character Details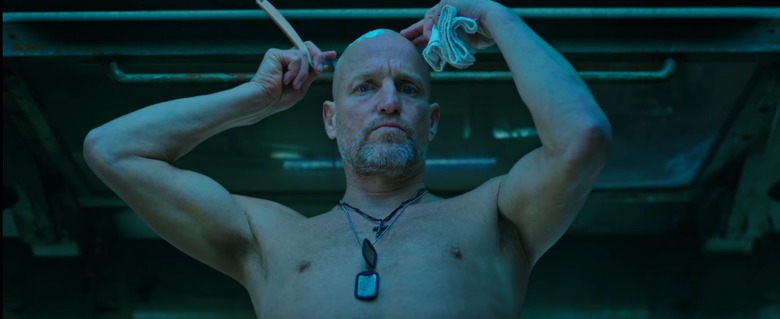 Last week it was revealed that Woody Harrelson would be joining the cast of Phil Lord and Chris Miller's Star Wars standalone movie focusing on the origin story of Han Solo. At the time we had a few guesses as to who the Oscar-nominated actor might be playing, and Woody is speaking publicly about his upcoming role, providing some clues to his role in the second Star Wars Story.
Woody Harrelson Han Solo Character Details Revealed
Woody Harrelson commented on the Han Solo casting during a Facebook Live Q&A he took part in with Mashable. The Star Wars discussion begins about twelve minutes into the stream above. The former Cheers alum (not the first Cheers actor to appear in a Star Wars movie, by the way) doesn't say much about the upcoming film, but reluctantly reveals the following about his character:
"I'm a mentor to Han but I'm also a bit of a criminal.  I don't think I should say much more than that because the Force is not allowing me."
We had heard previously that his character would be a mentor role for Han Solo, who is played in the film by Alden Ehrenreich. But the info that he is also a bit of a criminal is new. This seems to suggest that his role in the film might be inspired by Garris Shrike from the former expanded universe (now Legends).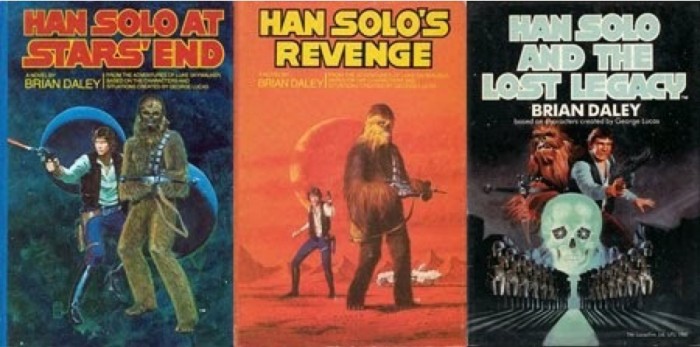 As I explained in my speculative piece last week, Shrike was essentially Han Solo's entry point into a world of crime.
Garris first appeared in A.C. Crispin's novel The Paradise Snare, (check out that beautiful Drew Struzan cover art above). The character was a bounty hunter-turned smuggler who raised the orphaned Han Solo as part of a group of children he used in confidence tricks and thefts, based aboard the decommissioned troopship Trader's Luck in orbit over Corellia. Shrike rescued the young Han Solo from the streets, raised him, trained him, and "beat him profusely when aggravated."
We've heard that the Han Solo movie will take place nearly a decade before the events of A New Hope, which seems to fit with the timeline of the novel. In the book, Solo had a confrontation with Shrike and fled the criminal's ship. Shrike tracked Solo down years later after the massive bounty on the smuggler.
I'm not saying that Woody Harrelson is definitely playing Garris Shrike, but I would guess that his character is either inspired by the former mentor or at very least has the same kind of character arc (mentor turned antagonist). Either way, this seems to suggest that Harrelson will not be playing someone Han Solo meets in his brief time in the Imperial Army (if they decide to reintroduce that to Star Wars canon).
The yet-to-be-titled Han Solo film will hit theaters in 2018 (initially set for a Summer release date, now rumored for a December release). The second Star Wars anthology film also features Donald Glover as Lando Calrissian and Emilia Clarke in an unknown role.