'Deadpool' Sequel Will Make More Room For "A Lot Of Characters'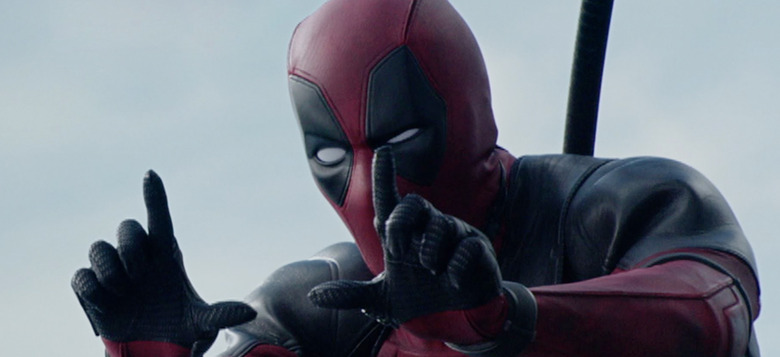 The Deadpool sequel is going to be bigger than its predecessor, but not too much bigger. Star Ryan Reynolds and screenwriters Rhett Reese and Paul Wernick have stressed the importance of not forgetting what makes the first movie work — character. Thinking about Deadpool, the set pieces aren't what immediately come to mind; it's the foul-mouth, flawed hero and the small group of people he surrounds himself with. It's a superhero movie with plenty of interior scenes and only a handful of main characters. With the sequel, Deadpool is going to have to make a little more room for "a lot of characters."
Below, learn more about the Deadpool sequel, Cable, and Reese and Wernick's thoughts on an X-Men crossover.
Like most superhero movies, with the hero and main principals now successfully established, it affords Reese and Wernick more time to spend with supporting characters, like the all-but-confirmed Cable. While the screenwriting duo discussed Deadpool, what worked about it, and its support from awards groups with Deadline, the outlet asked if director David Leitch's (John Wick) sequel is still a stand-alone film, likely probing to see if any X-Men characters will make an appearance.
Reese responded:
It'll be a solo movie. It'll be populated with a lot of characters, but it is still Deadpool's movie, this next one. We're pushing forward very hard. I think by every account we will shoot it this year, and we're on our multiple draft now. It's taken different twists and turns, but it's really coalescing, and we're very, very excited. We're a little nervous, because now we feel like we have to live up to the first movie, but at the same time, we have to have faith, and we have an extreme passion still.
When asked about Cable, and the nod to the character in the first film, Wernick replied:
We were like the athlete who guarantees victory before the game. [Laughs] It's a world that's so rich and we always thought Cable should be in the sequel. There was always debate whether to put him in the original, and it felt like we needed to set up Deadpool and create his world first, and then bring those characters into his world in the next one.
Deadline went on to ask specifically about Deadpool crossing over into the X-Men universe. "It hasn't been planned yet," Reese said, "but I don't think it would be too hard to drop Deadpool into another movie." While it's tough to imagine the character not having at least some of his edges softened for a PG-13 X-Men movie, the screenwriter thinks he could fit that tone similarly to how Spider-Man appears in Captain America: Civil War.
Deadpool 2 is expected to open in theaters in 2018.