Exclusive 'Dark/Web' Photos: A New Series Which Aims To Be 'Black Mirror' Meets 'V/H/S'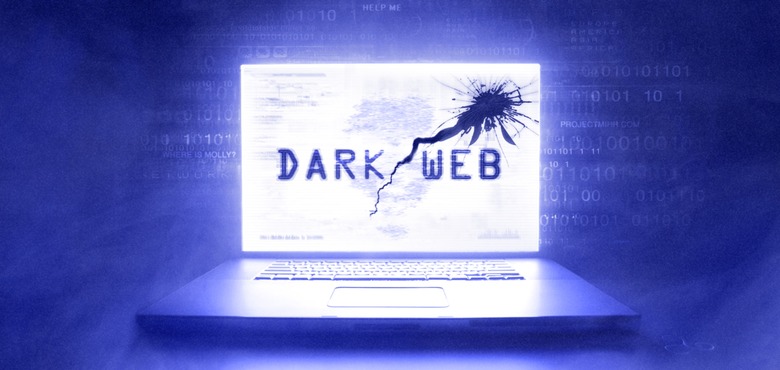 Felt Films have given us an exclusive look at their upcoming eight-part sci-fi horror anthology series Dark/Web, which wraps production this month. The new series will explore the dangers of a connected world — the pitch is basically Black Mirror meets V/H/S.
One of the episodes is even written and directed by Zelda Williams, the daughter of the great Robin Williams making her directorial debut, in a video game horror story title "Zero" starring Gabriel Luna (Agents of Shield's new Ghost Rider). Check out a bunch of exclusive photos after the jump.
Dark/Web Photos
The photos themselves are pretty standard looking, but the series sounds like it has a lot of promise. As a long time fan of the Twilight Zone, I'm excited that anthology series are making a comeback. I'm just hoping this is different enough from Black Mirror. The official description follows:
Combining a serialized narrative with stand-alone sci-fi/thriller segments, each episode deals with the dangers of a totally connected world. Each episode of Dark/Web explores themes related to the internet and the dangers present in the murky, unexplained layers of the web. Paranoia, isolation, vanity, loss of identity, the viral nature of ideas and social media pressures are just a few of the subjects the show tackles. Socially, the Internet is as unifying and divisive as it's ever been; only now, when the entire world is connected, it's never been harder to unplug.
Dark/Web is the brainchild of brothers Michael and Tim Nardelli, and Mario Miscione; creators of the 2016 horror film Circle, which was purchased for distribution by Netflix last year.  Each episode is directed by a different filmmaker, which includes:
"EAT. PREY. LOVE" (Director/writer Roxy Shih (2017's The Tribe))
"RIDESHARE" (Director/writer Boman Modine)
"HACKED" (Director Eric Salberg, writer Christopher Webster)
"ZERO" (Director/writer Zelda Williams (TV's Dead of Summer)
"BLACKHEART" (director/writer Mario Miscione (Circle)
"VIRAL" (director/writer Michael Nardelli (Circle))
Dark/Web's cast includes Gabriel Luna ("Agents of Shield"'s new Ghost Rider), "Buffy the Vampire Slayer" alum Nicholas Brendan and Clare Kramer, along with Hannah Marks ("Dirk Gently's Holistic Detective Agency"), Zelda Williams, and Sully alums Molly Hagan and Graham Sibley. Brian Elerding ("Mad Men") Brandon Scott, Siobhan Fallon Hogan ("Wayward Pines") and Michael Nardelli, and Shannon Collins ("Inherent Vice," "The Punisher: Dirty Laundry") also appear in the show.
Dark/Web is set to premiere sometime in 2017.