Plot Details Emerge For Rupert Wyatt's New Sci-Fi Movie 'Captive State'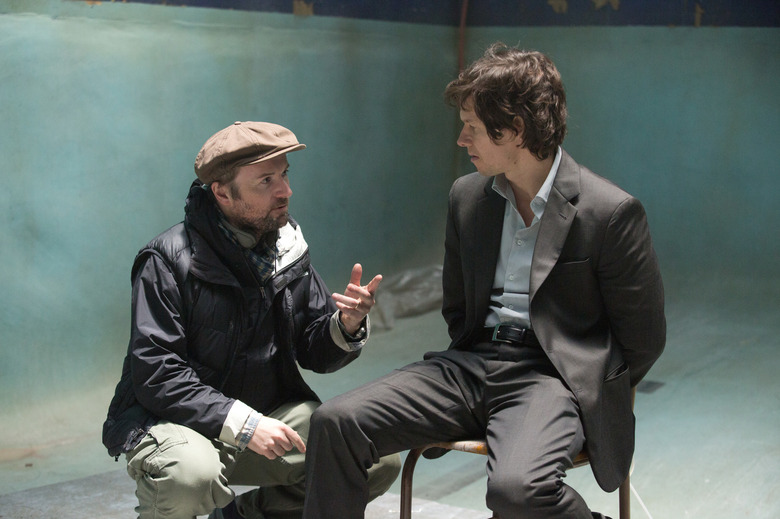 Rupert Wyatt (Rise of the Planet of the Apes) and John Goodman are reuniting for Captive State, an original science-fiction story the director wrote with his wife, Erica Beeney. Up until now, the story was under wraps, but details have now come out about the film, previously described as "very grounded and relatable to our world." The story involves Chicago, extraterrestrials, and an authoritarian society.
Below, learn more about the Rupert Wyatt sci-fi movie.
A press release was sent out announcing Lionsgate has the international rights to a few of Participant Media's upcoming movies, including Captive State (via Collider). The announcement featured this new synopsis for Wyatt's next picture:
Captive State is a sci-fi thriller set in a Chicago neighborhood nearly a decade after it has been occupied by an extraterrestrial force. Captive State uses a grounded sci-fi setting to shine light on the modern surveillance state and the threats to civil liberties and the role of dissent within an authoritarian society.
John Goodman is starring in Captive State, which is nice since we more often see him in supporting roles these days. Starring alongside Goodman is Ashton Sanders, who gives such a quiet but powerful performance as Chiron in Moonlight. Sanders is also excellent in The Retrieval, a movie to watch on Netflix. So far, Goodman and Sanders are the only two actors confirmed to star in the sci-fi thriller, which doesn't sound too big in scope. Wyatt is expected to start shooting Captive State sometime early this year. A few months ago, the script/package caused a bidding war, and it was Participant Media who came out on top at the end of it. Since the project was first announced, it's been moving fast.
Wyatt last directed and executive produced the pilot of Fox's The Exorcist. It's still unclear whether that series, which has its fans, is returning for a second season. Ever since Wyatt directed Rise of the Planet of the Apes, he's attached himself to some big projects, including the Charlize Theron-led Agent 13. At one time he was a part of the delayed Gambit, but he left that comic book movie over creative differences. Another science-fiction project the director is working on is a 10-episode series called Echo Chamber, which he plans on directing. After making his last film, The Gambler, Wyatt wanted to make another original film soon, and that original film is going to be Captive State.