'Legion' Promos: "Does That Make Me Sound Crazy?"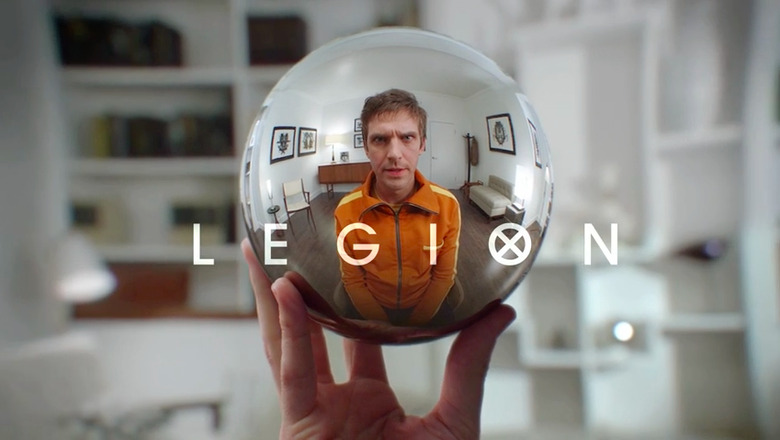 A batch of new Legion promos have been released, meaning we get to see more of actor Dan Stevens looking bug-eyed, paranoid, and all-around awesome in FX's upcoming series. The star of The Guest and Disney's Beauty and the Beast remake is a considerable part of Legion's appeal. Yes, it's run by Fargo creator Noah Hawley, which is reason enough to check out the series, but Stevens is one of those actors you want to keep an eye on. Since he continues to impress in a wide variety of roles, we're excited to see him bring his versatility to FX's new show.
Below, watch some new Legion promos.
This February, David Haller (Stevens), son of Charles Xavier in the comics, once again questions his reality. He has spent a significant portion of his life going in and out of hospitals. David was diagnosed with schizophrenia at a young age, but the powerful telepathic and telekinetic mutant may realize the voices in his head are real. Now in his 30s, David is back in the hospital, but it looks like his time spent there is going to go a little differently compared to his past treatments.
Here are some new Legion promos:
In the promo above, David is possibly talking about Syd Barrett, played by Fargo season two co-star Rachell Keller. She is featured in this ad:
Katie Aselton (The League) plays David's sister, Amy. Here's her character's promo, hinting she thinks there's more to David than what the doctors are telling him:
Legion also co-stars Jean Smart (Fargo), Aubrey Plaza (Parks and Recreation), Jeremie Harris (Pariah), Katie Aselton (The League), Jemaine Clement (Flight of the Conchords) and Bill Irwin (Rachel Getting Married). We still haven't seen Clement appear in any of the marketing materials, but he was a late addition to the cast. Lauren Shuler Donner, Bryan Singer, and Simon Kinberg are executive producing Legion, which does feature some connections to the X-Men universe.
Here's the synopsis:
Legion, based on the Marvel Comics by Chris Claremont and Bill Sienkiewicz, is the story of David Haller (Dan Stevens), a troubled young man who may be more than human. Diagnosed as schizophrenic as a child, David has been in and out of psychiatric hospitals for years. Now in his early 30s and institutionalized once again, David loses himself in the rhythm of the structured regimen of life in the hospital: breakfast, lunch, dinner, therapy, medications, sleep. David spends the rest of his time in companionable silence alongside his chatterbox friend Lenny (Aubrey Plaza), a fellow patient whose life-long drug and alcohol addiction has done nothing to quell her boundless optimism that her luck is about to change. The pleasant numbness of David's routine is completely upended with the arrival of a beautiful and troubled new patient named Syd (Rachel Keller). Inexplicably drawn to one another, David and Syd share a startling encounter, after which David must confront the shocking possibility that the voices he hears and the visions he sees may actually be real.
Legion premieres on FX on February 8th at 10 p.m. EST.