'Genius' Trailer: Geoffrey Rush Is Albert Einstein In The Ron Howard-Produced Series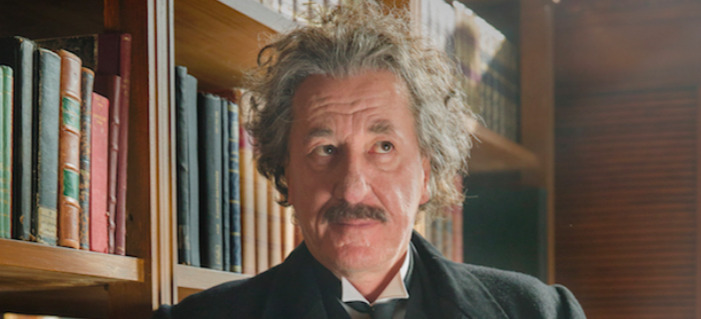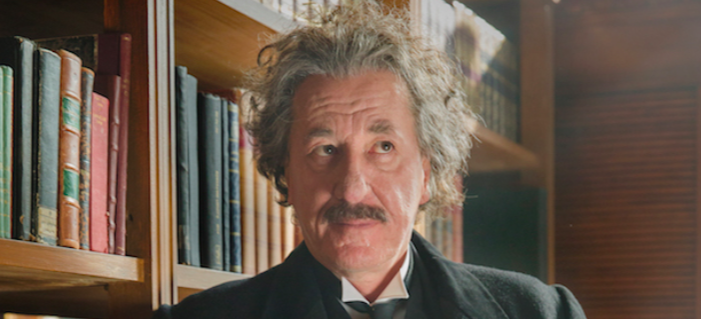 If you're going to cast someone as brilliant as Albert Einstein, Geoffrey Rush, an actor who exudes intelligence and wisdom, isn't a bad choice. Rush stars in National Geographic's first scripted series, Genius. The anthology drama will depict world's greatest innovators, and season one starts with the legendary Noble Prize-winning physicist.
Below, watch the Genius trailer.
The first season of Genius is an adaptation of Walter Isaacson's biography, Einstein: His Life and Universe, based on some of Einstein's personal letters. Director Ron Howard (Rush) and producer Brian Grazer are behind the series, and the former directed the pilot. Season one of Genius co-stars Johnny Flynn (Clouds of Sils Maria) as a young Albert Einstein, the great Emily Watson (Punch-Drunk Love) as his second wife, Elsa, Nicholas Rowe (Mr. Holmes) as Jost Winteler, and Samantha Colley (Victoria) as physicist Mileva Maric.
Here's the Genius promo (Source: Entertainment Weekly):
It's probably easy to dress an actor up as Albert Einstein and make them look ridiculous, but that's not the case with Genius, or at least doesn't appear to be the case based on the one close-up we see of Rush. The makeup, costume, and hair department has done an exceptional job helping to turn Rush into Einstein. He looks convincing.
What's slightly less compelling in the promo is the overused song choice, "Where Is My Mind?" When the song doesn't fit a movie or scene, all it does is make your mind immediately jump to Fight Club and think about how wonderfully it works in that film. In this instance, it's not the most subtle choice, either.
Maxence Cyrin's cover of The Pixies' song is lovely, and it helped to stir up some emotion in the second season of The Leftovers, but there's only so many times you can hear a song in a movie or show without wondering if the world has run out of music. The song does help grab your attention, so it's understandable why it's used so frequently, but sometimes, like in this instance, it's the easy and obvious choice...but it does flow with some of the shots and the effective repetition of Albert's name.
Also, this is a tangent completely unrelated to Genius, but I must say, Gods of Egypt is worth watching for Geoffrey Rush's performance alone. You get to see Geoffrey Rush grow into a giant, turn into a blaze of fire, and wield an enormous sphere as he shouts fantastical exposition; he holds nothing back in that movie. See it for him if you haven't yet and then stick around for some bonkers storytelling.
Genius premieres this spring on the National Geographic. A premiere date isn't set yet.