TV Trailers: 'Legion' Gets Explosive, 'Riverdale' Gets Steamy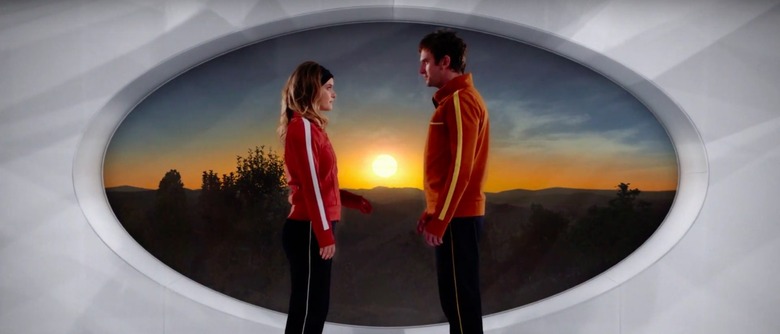 The first months of the year may be a dismal time for movies, but it's a very good time for television. Today we've got new promos for two of this winter's most highly anticipated series: The CW's Riverdale, which I like to refer to as "Sexy Archie," and FX's Legion, which I suppose you could refer to as "Sexy X-Men" depending on your feelings about Dan Stevens. See both of them below. 
Legion Trailer
Legion, based on the Marvel Comics, follows the story of David Haller – a troubled young man who may be more than human. Diagnosed as schizophrenic, David has been in and out of psychiatric wards for years. But after a strange encounter with a fellow patient, he's confronted with the possibility that he is a mutant with inexplicable powers. Produced by FX Productions and Marvel Television.
The promos for Legion have been pretty weird, as befits its pretty weird premise and its pretty weird characters. If anyone can make that work, though, it's creator and showrunner Noah Hawley, who has also been the driving force behind Fargo.
Stevens plays David Haller, who's the son of Charles Xavier in the comics. In the latest Legion teaser, he approaches Rachel Keller's Syd Barrett, a mysterious young woman who cannot let anyone physically touch her. Perhaps it's because when she does touch someone, as she does in the promo, the world tends to go up in flames. Anyway, we're sure to learn much more about her destructive potential when Legion premieres February 8 on FX.
Riverdale Trailer
Not every story is what it seems. #Riverdale premieres Thursday, January 26 on The CW! https://t.co/ePhEPPJMDC

— Riverdale (@CW_Riverdale) January 6, 2017
As a new school year begins, the town of Riverdale is reeling from the recent, tragic death of high school golden boy Jason Blossom — and nothing feels the same. Archie Andrews (KJ Apa) is still the all-American teen, but the summer's events made him realize that he wants to pursue a career in music and not follow in his dad's footsteps despite the sudden end of his forbidden relationship with Riverdale's young music teacher, Ms. Grundy (Sarah Habel). Now Archie has no one to mentor him, certainly not singer Josie McCoy (Ashleigh Murray), who is only focused on her band, the soon-to-be-world-famous Pussycats. It's all weighing heavily on Archie's mind — as is his fractured friendship with budding writer and fellow classmate Jughead Jones (Cole Sprouse).
Meanwhile, girl-next-door Betty Cooper (Lili Reinhart) is anxious to see her crush Archie after being away all summer, but she's not quite ready to reveal her true feelings to him. And Betty's nerves, which are hardly soothed by her overbearing mother Alice (Mädchen Amick), aren't the only thing holding her back. When a new student, Veronica Lodge (Camila Mendes), arrives in town from New York with her mother Hermione (Marisol Nichols), there's an undeniable spark between Veronica and Archie, even though Veronica doesn't want to risk her new friendship with Betty by making a play for Archie. And then there's Cheryl Blossom (Madelaine Petsch)... Riverdale's Queen Bee is happy to stir up trouble amongst Archie, Betty and Veronica, but Cheryl is keeping secrets of her own. What, exactly, is she hiding about the mysterious death of her twin brother, Jason? Riverdale may look like a quiet, sleepy town, but there are dangers in the shadows.
Judging by my friends' reactions to the Riverdale promos, this has the potential to be the next big primetime soap hit. (Or maybe I just have weird friends, I don't know.) So far, they're promising everything you could want from a show like this: murder, intrigue, sex, romance, and so, so, so many attractive young people smoldering at each other. To those asking why someone would give Archie a sexy modern upgrade, I can only respond, "why not?"
Riverdale debuts January 26 on The CW.