'Archer' Moves To FXX For Season 8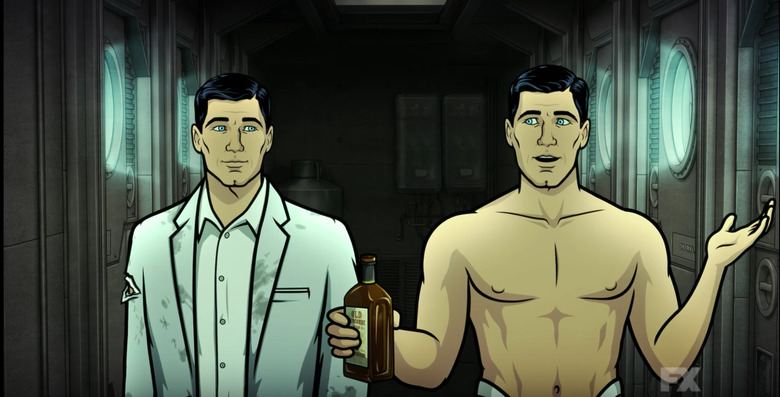 Archer is plotting another big move for season eight, and I don't mean to another glamorous and exotic city. The animated comedy is heading over to FXX, the sister network to its former home FX. No return date has been announced for the series, but we can probably expect it to stick around its new digs for a while – Archer received a three-season renewal last year. 
FX confirmed the Archer FXX move this week. The news comes over a year after the last time FX announced Archer was going over to FXX. That didn't happen, though, and Archer remained on FX for season seven. This time, we suspect it's actually going to pan out.
Archer is moving to FXX...just like the old gypsy woman said: https://t.co/K9LdFmR3d3

— Archer (@archerfxx) January 4, 2017


Archer is in good company at FXX. Other shows that have made the move from FX to FXX include It's Always Sunny in Philadelphia, You're the Worst, and The League. And it's probably a better fit for FXX, anyway. FX has increasingly focused on dramatic shows like American Horror Story and Fargo (though it's still got a few comedies, like Atlanta and Better Things), whereas FXX is more comedy-oriented. For fans, this really just means you'll have to update your DVR settings. Since Archer has already been renewed through season ten (which seems likely to be its last), there's no need to worry about what this means for the future of this series.
Though it started out as a spy spoof, Archer has only gotten weirder and bolder over the years, riffing on Miami Vice in season five and transforming into a detective series in season seven. And it's cooked up what could be its wildest premise yet for season eight:
Archer is an animated, half-hour comedy that revolves around the hardboiled private eye Sterling Archer and his quest to find his partner's killer in 1947 Los Angeles. The case proves to be more difficult than expected after Archer quickly gets mixed up in a deadly game of tug of war between Los Angeles' most powerful crime bosses. Every clue leads Archer further away from his goal and deeper into a mystery involving kidnapping, prostitution and drug addiction.
It's nice to hear that with three seasons left, this show is still swinging for the fences. Archer will return in spring 2017.