Main Street Electrical Parade Commercial Goes To Disneyland's Secret Warehouse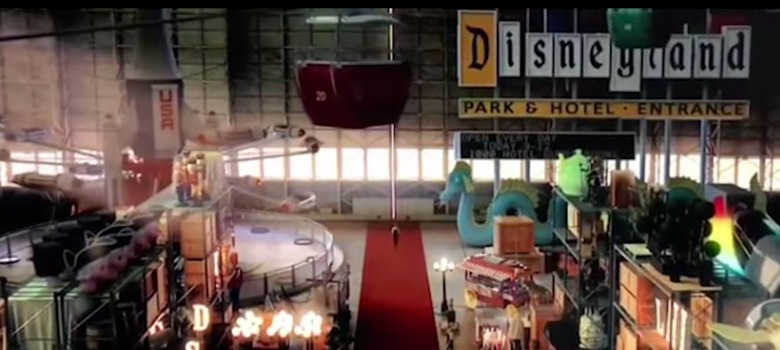 The Main Street Electrical Parade is my favorite of all the Disneyland parades. Maybe it's the retro synthesized soundtrack that accompanies the nighttime floats, or maybe it's the fact I first saw the parade as a young boy and fell in love with it. Even though Disney's newer versions of the nighttime show like Paint The Night are technologically better in every way, it was unable to recapture the charm of this 1972 classic.
The parade has been at Disney World's the Magic Kingdom for the last six and a half years, and on January 20th, 2017 the parade will return to Disneyland's Main Street for a limited time five-month run marking the 45th anniversary of the parade. And Disney has begun marketing the return with an impressive television commercial. Watch the Main Street Electrical Parade commercial now after the jump.
Main Street Electrical Parade Commercial
Now, how great is that commercial? I wish Disneyland had a Raiders of the Lost Ark-style warehouse filled with all of their retired animatronics, attraction vehicles and signs. And if such a place existed, I would make it my mission to get in there. I'll definitely be going to Disneyland to see the return of the Main Street Electrical Parade later this month, but I'm also wondering what will happen in June when this parade is set to retire from the park? What will replace it? Where will this classic go? Perhaps there is room in Disney California Adventure for the Main Street Electrical Parade?
For those of you who have never seen the Main Street Electrical Parade over the years, here is a video from the final presentation at Disney World's Magic Kingdom park: