Amazon's 'The Man In The High Castle' Renewed For Season 3, Finally Gets A New Showrunner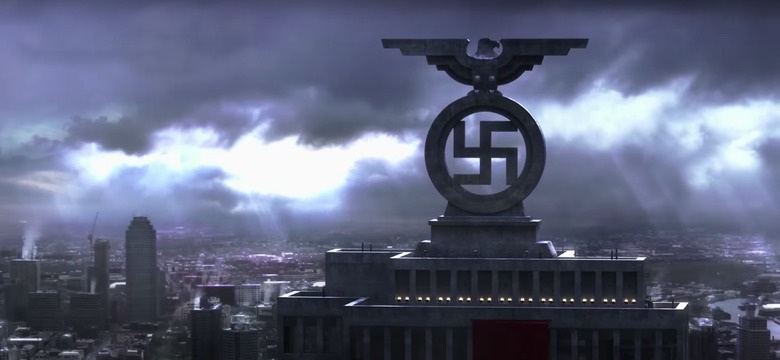 At a time when its premise feels more chillingly relevant than ever, The Man in the High Castle will keep on fighting the good fight against Nazi oppression. Amazon has renewed the Philip K. Dick adaptation for a third season, just a few weeks after the second one hit streaming. Not only that, the series has found new leadership in Eric Overmyer (Bosch, The Affair), who'll step up as showrunner. 
Amazon Studios has announced that The Man in the High Castle has gotten the green light for a third season to hit sometime in 2017. Joe Lewis, Amazon Studios' head of comedy and drama, had this to say about it:
As timely as ever, the exploration of characters at a dark point for humanity has provided incredible stories for two seasons. Eric and his team are doing an incredible job crafting stories about the inner lives of those who struggle to do good in a world that is not. We couldn't be more excited to bring Season 3 to customers in 2017.
Frank Spotnitz created The Man in the High Castle and served as showrunner during the first season. But when he suddenly dropped out during production on season two, Amazon Studios chose not to replace him. Instead, the show functioned like "a republic," as executive producer David Zucker put it.
In terms of numbers, that shake-up didn't have any ill effect on the series. The first season of The Man in the High Castle reportedly set a record for the biggest first-weekend debut of any of Amazon's scripted originals to date; the second season broke that record.
The results of that approach seem to have been mixed, at least based on the reviews for season two. While some critics remained very much on board (Collider awarded it four stars out of five, and Indiewire gave it a B+), many others seemed dissatisfied by the turns the show took in its second season. Pajiba described season two as "toilet water" The Verge sighed that it "loses its political edge when we need it most." But no one despised it more than Vox, which deemed The Man in the High Castle season two "the worst TV show of the year" and specifically blamed the lack of a showrunner for some of the glaring issues.
In Overmyer, The Man in the High Castle has an experienced showrunner that should be very familiar with the way Amazon Studios operates — he is coming off of another series on the site, Bosch. He has also previously served as an executive producer on Showtime's The Affair, and co-created HBO's Treme.