Rumor: 'Castlevania' TV Series Coming From 'Adventure Time' Producer?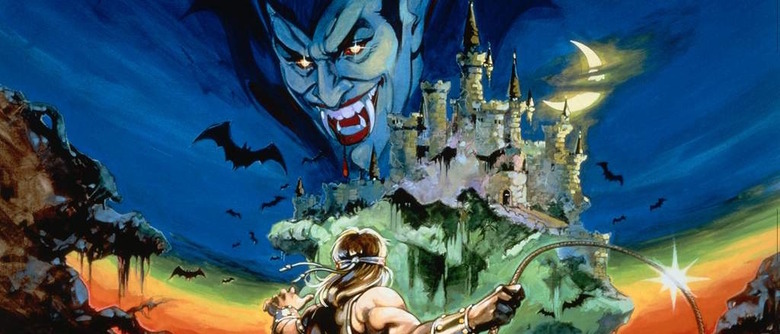 It's hard to get too excited about video game movies right now, considering Hollywood's still-pretty-terrible track record with them, but maybe a video game TV series will have better luck. It appears Castlevania could be making its way to the small screen, from Adventure Time executive producer Fred Seibert. Click through for more on the possible Castlevania TV series. 
To be clear, no official announcements have been made as of yet. However, during a recent appearance on the
(via
), Seibert dropped a hint about an "unnamed" video game adaptation set up at his Fredarator Studios:
We have a project right now that we're doing that needs to go unnamed, based on one of the most world-famous video games of the last 30 years, that we've had in our shop for 12 years without being able to get it started. But there were great characters and a great story, and eventually we got it going.
It's been known for some time that Frederator has the rights to Castlevania, so that's probably what he's talking about here. And if that's not enough to convince you that Castlevania is the "world-famous video game" in question, it's worth pointing out that that producer Adi Shankar
last year that he would be working with Seibert on a "dark, satirical" adaptation of the property:
First launched in 1986, the Castlevania video game series is still ongoing today, the latest installment being Castlevania: Lords of Shadow 2 in 2014. They take inspiration from Bram Stoker's Dracula and Universal's classic monster movies, chronicling the adventures of the Belmont clan as they battle Dracula off and on over the centuries. It's not hard to see how that basic concept could make for a fun and twisted TV series, but then again we've said the same about lots of video game movies and look how they've turned out.
You may recall that a Castlevania movie has been in the works for the past several years, with the likes of Paul W.S. Anderson, Sylvain White, and James Wan attached to direct at various points. But so far, nothing's come of those efforts.