New 'John Wick: Chapter 2' Photo Is A 'Matrix' Reunion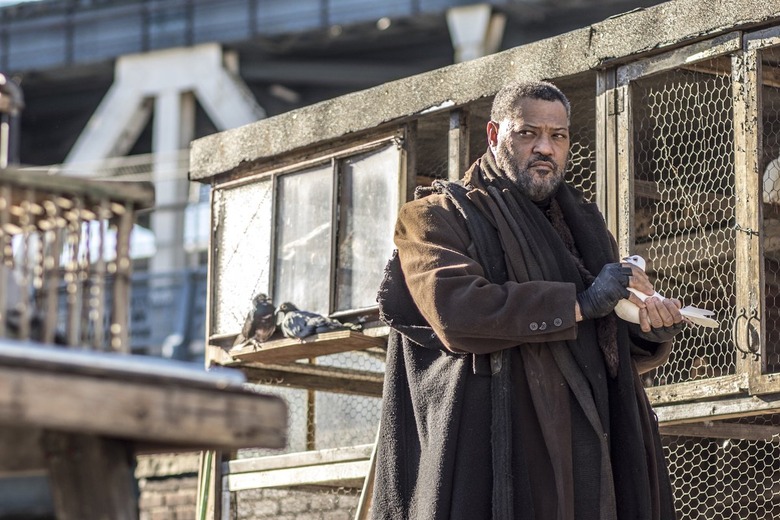 There are many, many reasons to look forward to John Wick: Chapter 2, but one is the fact that it'll be a The Matrix reunion in miniature. As we reported last year, Laurence Fishburne has joined Keanu Reeves in the action sequel — which is being directed by Chad Stahelski, a stuntman and stunt coordinator on the Matrix trilogy. The earlier trailers have already given us a peek at Fishburne's character, the Bowery King. Now today, a new image shows the former Neo and the former Morpheus together again.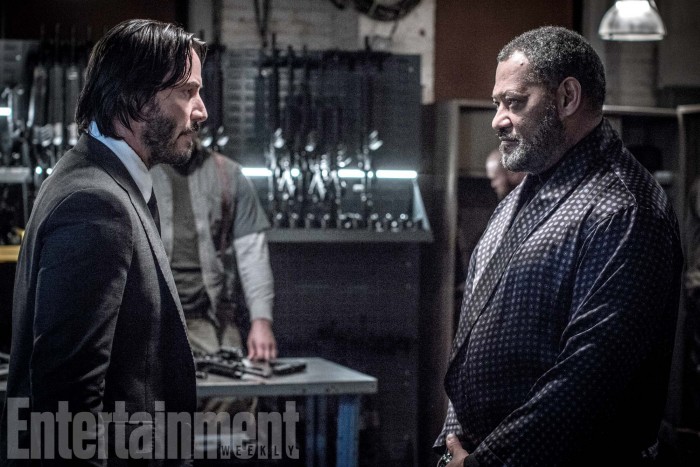 Speaking to Entertainment Weekly, Reeves revealed how Fishburne wound up in the movie — and whom exactly Fishburne is playing in it.
It was so cool to have a chance to work with Laurence Fishburne again, with the history that we have professionally and personally. I ran into him, and he was saying that he was a fan of the first film, and was there anything in the second film. I said, 'As a matter of fact there is!' So, we sent him the project and he responded to the role. Lawrence is playing a character called the Bowery King. He is a leader of this underworld in New York City. He knows everything about everything and he helps John in his mission. It was cool to act with him again and hopefully people will enjoying seeing us reunited.
In addition to Fishburne's Bowery King, John Wick: Chapter 2 features a number of other new characters played by Ruby Rose, Riccardo Scamarcio, and Common. But we wouldn't get too attached to them if we were you — it looks like they'll be going up against John Wick, and as we saw in the first film, people who go up against John Wick don't have a great track record of survival. Speaking of the first film, there are a few familiar faces returning as well, including Aurelio (John Leguizamo), Charon (Lance Reddick), and Winston (Ian McShane).
John Wick: Chapter 2 is in theaters February 10, 2017.
Keanu Reeves returns in the sequel to the 2014 hit as legendary hitman John Wick who is forced to back out of retirement by a former associate plotting to seize control of a shadowy international assassins' guild. Bound by a blood oath to help him, John travels to Rome where he squares off against some of the world's deadliest killers.