David Chen's Top 10 Films Of 2016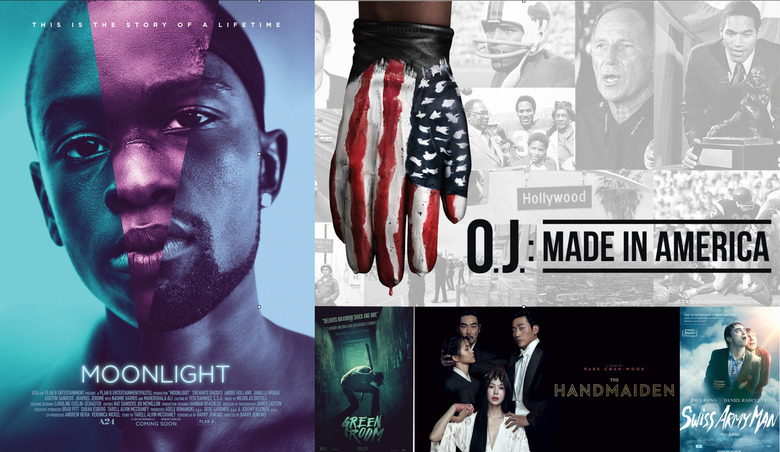 This is a year where you had to work to see great films. Unlike last year, the vast majority of my favorite movies of 2016 weren't movies that received wide releases, nor were they films that earned over $50 million at the box office. Instead, they were often quieter releases that I had to read up on in order to make sure I caught them during the 1-2 weeks they were playing in my city.
The good news is, if you did the work, you were richly rewarded. While the movie industry as a whole is not doing so hot, movies as a form of storytelling still feel as vital as ever. What follows are my top 10 movies of 2016. 
10. Christine
In July 1974, Sarasota reporter Christine Chubbock committed suicide live on air during a local television broadcast. What would drive someone to do this? Antonio Campos' film explores this question through a powerful, deeply-layered performance by Rebecca Hall. When people suffer from depression, its effects reverberate through everyone around them. The story of Christine – both the plot of the film and the fact of its existence — show that these reverberations can last for much longer than we can imagine.
9. Moana
With a terrific breakthrough performance by Auli'i Cravalho in the titular role, Moana deftly repurposes Polynesian myths into an uplifting coming-of-age tale. This movie combines everything I love about Disney movies from my childhood: An inspiring storyline about self-actualization, catchy songs that speak towards universal truths, and spectacular, cutting-edge animation. Best of all, Moana is a Disney musical that's not ashamed to be a musical (see: The Jungle Book), nor forget it's a musical about halfway through (see: Frozen).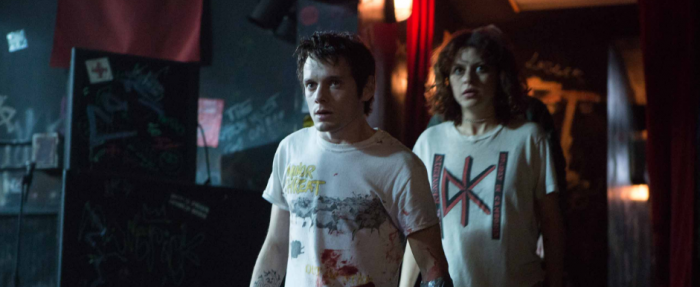 8. Green Room
It was a great year for "people trapped together in small space with terrifying person(s)" movies, from the tightly directed 10 Cloverfield Lane all the way to the brilliant and silly Don't Breathe. I loved all these films, but for me, Green Room was the one that got the most visceral reaction.With Blue Ruin and now Green Room, director Jeremy Saulnier has shown that he's a fan of old-school filmmaking and effects; you viscerally feel (and are sickened by) the impact of each stabbing and gunshot wound. Saulnier's smart script and the way it ratchets up the tension had me clenching for the entire 95 minute runtime. (See my interview with Jeremy Saulnier to learn more about the making of this film).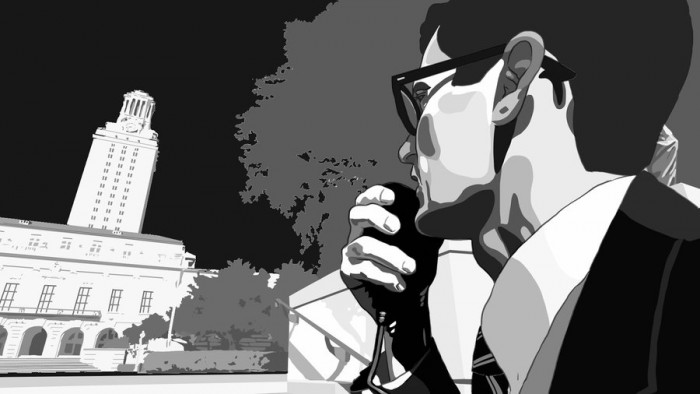 7. Tower
The vast majority instances in which a mass-shooting occurs, we are inundated with stories about the perpetrator: his (and it's almost always "his") troubled past, the way he acquired his weapons of choice, his manifesto. The Tower decides to tell the stories of those we don't usually hear about: the ordinary citizens who, through random acts of bravery, helped save lives during a horrifying sniper attack at the University of Texas in August 1966. Using unique storytelling methods that involve re-enactments and rotoscoped animation, director Keith Maitland has created a film that honors the memories of those whose lives were taken that day, as well the unsung heroes who helped put an end to the slaughter.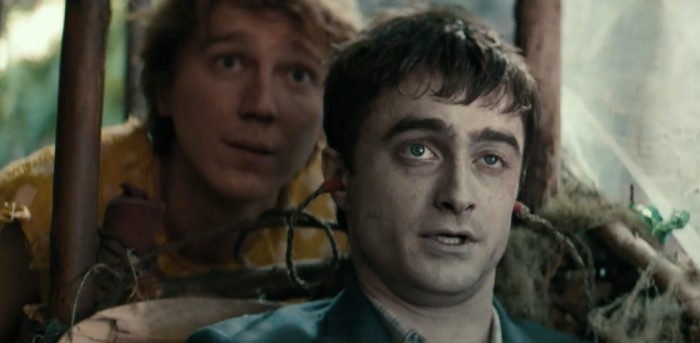 6. Swiss Army Man
Swiss Army Man is a celebration of love, relationships, movies, and the (potentially unhealthy?) power of imagination.  Sporting a bizarre premise about a suicidal man (Paul Dano) befriending a farting corpse (Daniel Radcliffe), I found the film to be occasionally maddening and off-putting. But directors "the Daniels" (Kwan and Scheinert) have crafted something so unique and so beautiful that I couldn't help but succumb to this movie's bizarre charms by the time it reached its crazy nutso ending.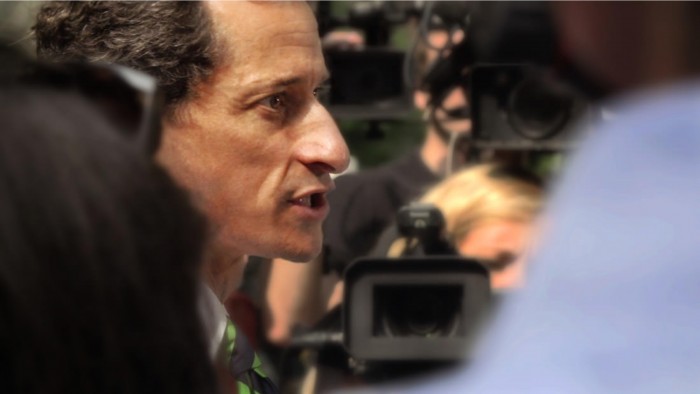 5. Weiner
The creation of Weiner began as an attempt to document a comeback story, but ended as an actual document of a tragedy. We've seen political documentaries that have incredible behind-the-scenes access before. What makes Josh Kriegman and Elyse Steinberg's film so compelling and unique is its relevance to the political events of 2016 and the fact that it captures a Shakespearean downfall suitable for our modern age. But Anthony Weiner's character flaw wasn't necessarily ambition (MacBeth) or indecisiveness (Hamlet); he just wanted to sext women photos of his junk. And if that desire was somewhat less strong, he might be mayor of New York today. This is America 2016.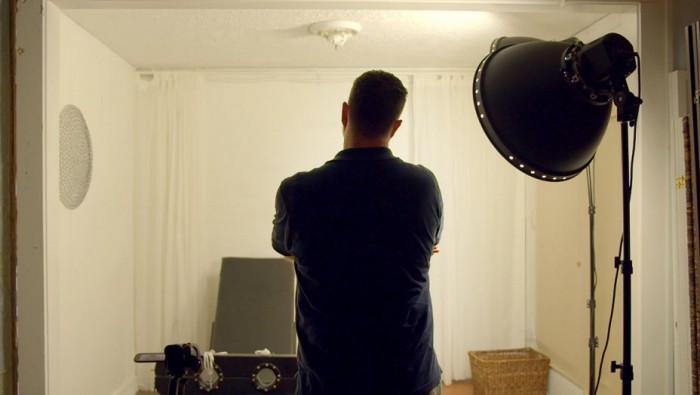 4. Tickled
What begins as a cursory look at the bizarre world of competitive endurance tickling quickly becomes a much more terrifying examination into online bullying and one of the more sinister forces behind it. Co-directors David Farrier and Dylan Reeve put their financial and professional well-being in jeopardy to try to right some injustices they uncovered, and should be applauded for it. Tickled methodically leads you through the journey they took in thrilling fashion. While some may not find the ending to be satisfying, as co-director Dylan Reeve put it, "Sometimes stories need to be told of subjects that won't cooperate."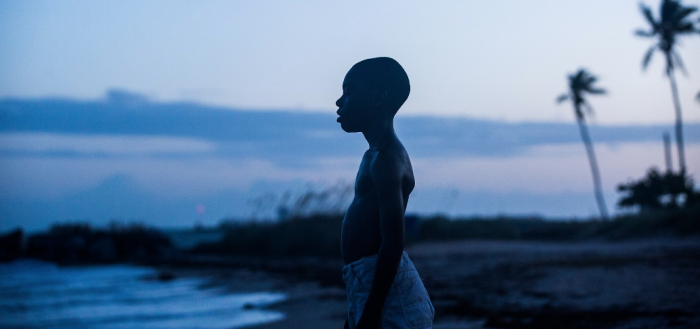 3. Moonlight
Barry Jenkins' film about a young black man growing up in Miami is gorgeously shot, powerfully acted, and movingly observed. More than any other film on this list, it managed to immerse me into the life of another human being, and invited me to contend with his struggles, his triumphs, his moments of discovery, his tragedies, his pain. It also elicits a reaction that I think we all need more of in the coming days: empathy.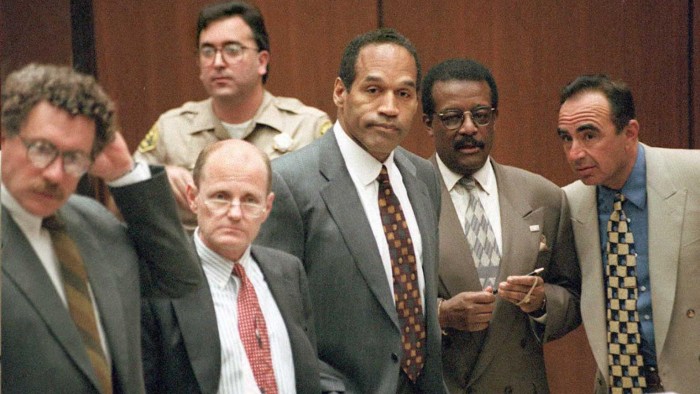 2. O.J.: Made In America
When I first watched Ezra Edelman's sprawling 7.5 hour film about O.J. Simpson, I called it the Fury Road of documentaries, in the sense that as I was watching it, roughly once every 10 minutes, my jaw dropped and I wondered aloud, "How did they get this footage?!" Besides being able to obtain virtually every type of archival footage imaginable, Edelman has essentially crafted five separate documentaries, each with their own arc, that somehow fit together. The end result helps us understand why a phenomenon like O.J. Simpson —  his rise to fame, the circumstances of his crime, the resulting media circus, and the unbelievable aftermath of his trial — is something that is distinctly American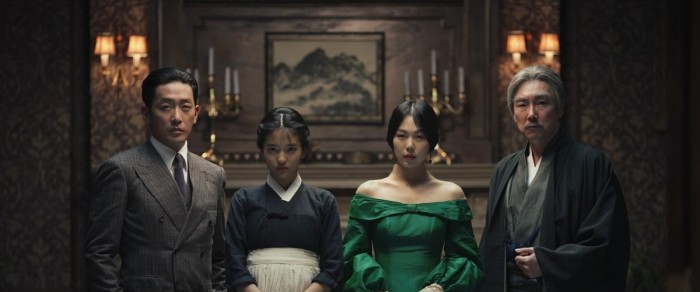 1. The Handmaiden
This film shows director Park-Chan Wook at the height of his powers, weaving an extremely complex narrative into sumptuous visuals and spectacular production design. When you add in some skillful editing, authentic performances, a dash of ultra-violence, and mix it all together in non-linear fashion, the result is my favorite cinematic experience of the year.
Honorable mentions: Captain America: Civil War, Arrival, La La Land, Hunt for the Wilderpeople, Life, AnimatedMovies I haven't seen yet but wish I had before I made this list: Toni Erdmann, Cameraperson, Edge of Seventeen, Krisha, Demon, Silence