New 'Wonder Woman' Photo: The DC Hero Wields The "God Killer" Sword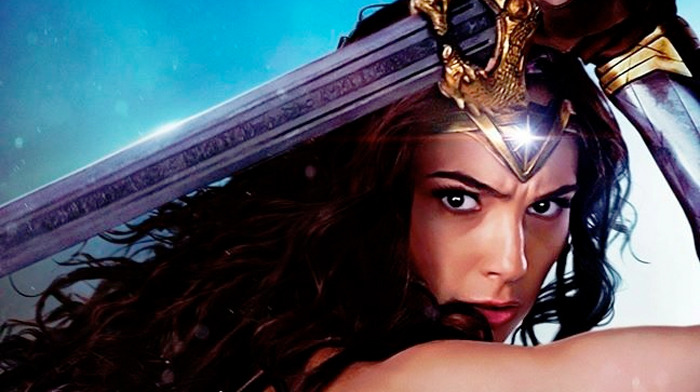 At one point in next summer's Wonder Woman, the titular character will choose to leave the all-female island of Themyscira. Diana Prince (Gal Gadot), princess of the Amazons, will go off and fight in World War I — but she's not leaving home empty handed and unprepared. She'll head to Europe wielding Amazon's mythical sword, the "god killer."
Below, check out the full new Wonder Woman photo.
According to Entertainment Weekly, Diana Prince goes against her mother Queen Hippolyta's (Connie Nielsen) orders, breaks into the island's armory, and takes the "god killer" sword to help her save the world. Here's the new Wonder Woman photo, featuring Diana Prince and her mighty blade, which she also had in Batman v Superman: Dawn of Justice.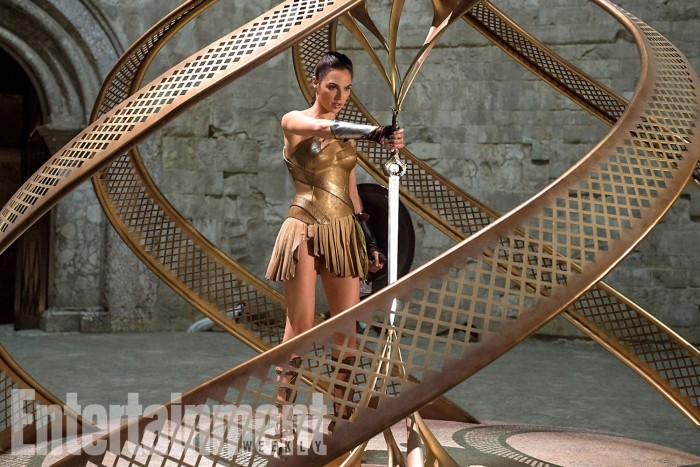 According to Wonder Woman director Patty Jenkins, this is a pivotal scene for the character:
This is her moment. She's heard all the terrible things about man's land. But she's also heard that mankind is in need and under duress. This is her great moment to make the decision to be the one to try and save them.
In the comics, the god killer sword has a varied in history. In one storyline, Zeus carried the sword by his side during a war between Olympian and Japanese gods. The "god killer" has served many different purposes in the comics; it even appeared in a story with Deathstroke. Perhaps we'll find out who else wielded the blade before Diana Prince when the promising comic book film hits theaters next summer.
Wonder Woman co-stars Chris Pine as Wonder Woman's love interest Steve Trevor, Nielsen as Queen Hippolyta, and Robin Wright as Wonder Woman's aunt General Antiope. Lucy Davis, Lisa Loven Kongsli, Danny Huston, Ewen Bremner, Elena Anaya, Florence Kasumba, and Saïd Taghmaoui also appear in the film.
Here's the official synopsis for Wonder Woman:
"Wonder Woman" hits movie theaters around the world next summer when Gal Gadot returns as the title character in the epic action adventure from director Patty Jenkins. Before she was Wonder Woman, she was Diana, princess of the Amazons, trained to be an unconquerable warrior. Raised on a sheltered island paradise, when an American pilot crashes on their shores and tells of a massive conflict raging in the outside world, Diana leaves her home, convinced she can stop the threat. Fighting alongside man in a war to end all wars, Diana will discover her full powers...and her true destiny.
Wonder Woman opens in theaters June 2, 2017.