'Blade Runner 2049' Will Get R Rating, Might Get Sequels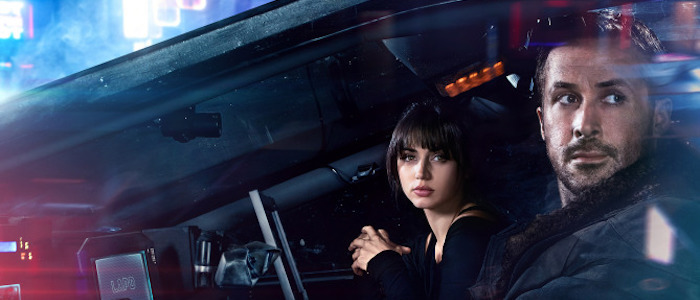 We still have a lot of unanswered questions about Blade Runner 2049, which unveiled its first trailer just yesterday. But director Denis Villeneuve is happy to lay one of your concerns to rest right now: yes, it'll be rated R, just like the original Blade Runner was. Read his comments on the Blade Runner 2049 R rating below, as well as his thoughts on the possibility of more Blade Runner sequels. 
Villeneuve confirmed the Blade Runner 2049 R rating in a conversation with Screen Daily. "My producers are finding it fun to remind me that it will be one of the most expensive R-rated independent feature films ever made," he said. (Although Blade Runner 2049 is being distributed by Warner Bros., it's produced by Alcon Entertainment, which explains the "independent" designation.) The original Blade Runner was rated R for violence. Villeneuve has often worked in R-rated territory. While his most recent release, Arrival, was a PG-13 affair, Sicario, Enemy, and Prisoners were all R.
The trade suggests the recent success of Deadpool may have had something to do with the decision to go R with Blade Runner 2049. While I'm sure there were many other factors that went into that decision, Deadpool's $760 million gross probably didn't hurt. If nothing else, it served as concrete proof that a film can go R-rated and still make tons of money — like, PG-13 superhero blockbuster-level money. Other major R-rated releases coming up include Logan and Alien: Covenant.
Whether that decision pans out for Villeneuve and Blade Runner 2049 remains to be seen, of course. But if the film is a hit, Villeneuve seems open to the idea of returning to that universe. Or maybe just doing more sci-fi in general. "I'm doomed, I love sci-fi. I have two more ideas now that I would love to do," he said. "[And] Blade Runner could go on... we'll see how this one goes."