'Justice League' Photo: The Flash Tags Along With Batman And Wonder Woman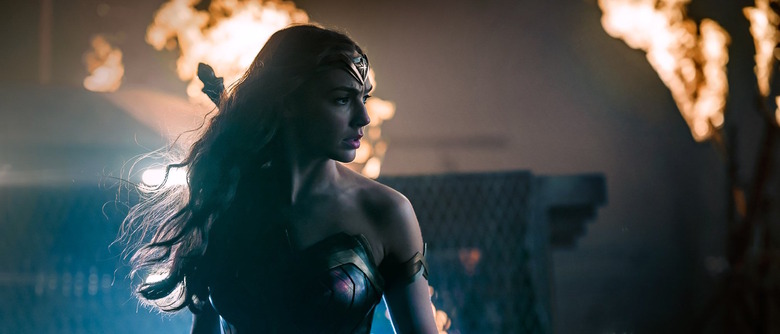 Earlier this year, Batman v Superman: Dawn of Justice united a good chunk of the Justice League: Ben Affleck's Batman, Henry Cavill's Superman, and Gal Gadot's Wonder Woman. But next year's Justice League will see them recruiting still more members, including Ezra Miller's The Flash. Sure, we've already seen the big-screen version of the Scarlet Speedster in Batman v Superman and Suicide Squad, but those were mere cameos. We'll get to know him a whole lot better in Justice League, and a new photo today offers a better look at him and his fancy costume.
See it below, along with some commentary from Miller about his character. 
In case you couldn't tell from the giant watermark, the new Justice League photo comes from Entertainment Weekly. According to ComicBook.com, the scene below is set in a Gotham ventilation tower, which the Justice League members are investigating after getting word from Commissioner Gordon (J.K. Simmons) of a parademon nest located there.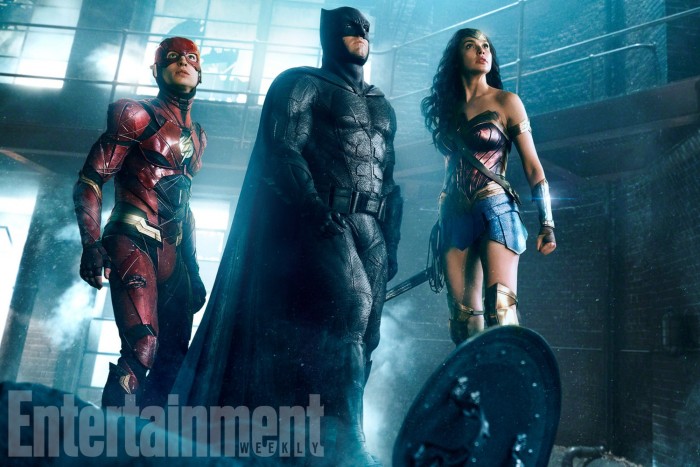 In his report from the set of Justice League, Peter spoke highly of Miller's performance. "I honestly had more fun watching this one scene than I did the entirety of Batman v Superman, and again, that's coming from someone who didn't hate that film," he wrote after watching Miller's Flash trade quips with Affleck's Batman. He described it as a laugh-out-loud moment that almost felt more Marvel than DC. "Imagine going into Captain America: Civil War not looking forward to Spider-Man's appearance and coming out totally blown away. This is how I felt leaving the Justice League set."
Speaking to EW, Miller described the Flash as the "Ringo Starr" of the Justice League: "He annoys everybody, but he doesn't have any specific beef with anyone." Though it sounds like he does have a way of getting on his teammate's nerves, based on his descriptions of them:
Uncle Fish Curry [Aquaman] is very grumpy. Dad [Batman] gets grumpy too. (He's had a long life of fighting crime.) ­Wonder Woman is very considerate, so even though she's annoyed with the Flash, she's still very compassionate.
I mean, maybe they're grumpy because Barry keeps referring to them as "Uncle Fish" and "Dad." I feel like that would probably make a lot of people cranky. But I'm looking forward to seeing much more of this guy, even if his teammates are exasperated by him. The Justice League are such a self-serious bunch — I feel like they could use an excitable kid to punctuate some of that gloom and doom.
Justice League opens November 17, 2017.
Fueled by his restored faith in humanity and inspired by Superman's selfless act, Bruce Wayne enlists the help of his newfound ally, Diana Prince, to face an even greater enemy. Together, Batman and Wonder Woman work quickly to find and recruit a team of metahumans to stand against this newly awakened threat. But despite the formation of this unprecedented league of heroes — Batman, Wonder Woman, Aquaman, Cyborg and The Flash -— it may already be too late to save the planet from an assault of catastrophic proportions.