'Amityville: The Awakening' Officially Cursed, Gets Delayed Yet Again To Summer 2017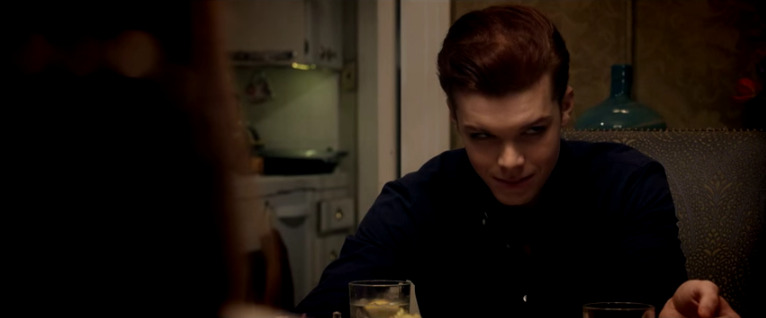 Amityville: The Awakening will have to come out eventually, but Dimension Films seems determined to put off that date as long as possible. They've just delayed Franck Khalfoun's horror film yet again, moving it from January 2017 all the way to summer 2017. Keep in mind this movie was originally scheduled to arrive in early 2015. Deadline reported on the latest change to the Amityville: The Awakening release date, which is now set for June 30, 2017. The movie was shot in 2014 and set for a January 2, 2015 release, then an April 2016 one, then a January 6, 2017 one. That last shift was supposedly made so that the marketing team could focus its energies on Sing Street, which was scheduled to open within a few weeks of Amityville's April 2016 date. About that: remember the studio's intense marketing blitz for Sing Street? Yeah, me either. It's almost like that was just a flimsy excuse to avoid promoting and releasing Amityville: The Awakening!
Once again, The Weinstein Company is trying to spin this as a positive for Amityville: The Awakening. Deadline insists the June 2017 date is "a strong showing of support," since it pits the film against heavyweights like Despicable Me 3 and the second weekend of Transformers: The Last Knight. Considering how little effort they've put into selling Amityville: The Awakening so far, though, it feels more like they're trying to bury it on a weekend where no one will even notice it's come and gone. If, that is, it even opens on that date. The way things are going for this poor, cursed film, I don't think anyone would be surprised if it got delayed again.
Anyway, Amityville: The Awakening stars Jennifer Jason Leigh, Bella Thorne, and Cameron Monaghan as a family who move into a beautiful old home in an idyllic suburban neighborhood, and find they got a little more than they bargained for. By which I mean ghosts. They get ghosts.