'New Mutants' Director Josh Boone Pitched A Trilogy, Talks Demon Bear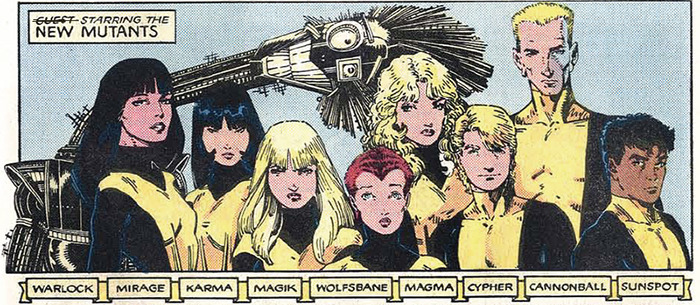 In news that will probably come as no surprise to anyone, 20th Century Fox's New Mutants is envisioned as the first in a series. Josh Boone, who is directing and co-writing the X-Men spinoff, revealed he pitched a whole New Mutants trilogy — though of course, the studio will probably want to wait and see how the first one is shaping up before ordering any more.
Oh, and speaking of that first film, Boone dropped a little hint about what we can expect. Last month we got word Demon Bear was likely to be the villain of New Mutants, and now Boone's new comments suggest that is indeed the case. 
Boone dished on New Mutants during a longer, wider-ranging conversation with Creative Screenwriting. Boone talked about the experience of pitching New Mutants with his co-writer, Knate Gwaltney:
After I made The Fault in Our Stars, we made Fox a comic book. It walked them through a trilogy of New Mutant films that would build on each other. We used this program called Comic Life, and took all the images we had loved from the series and strung them together to show them the movie we wanted to do.
We brought it to [producer] Simon [Kinberg] and he really liked it. We've been going for the past year and a half to get it ready, and I'm about to go location scout and we have a release date now.
A couple of things here. First, I believe this is the first we've heard that Boone has already started thinking about New Mutants 2 and New Mutants 3 (or whatever they wind up being called). And second, it's interesting that he mentions a release date since Fox hasn't publicly confirmed anything. New Mutants is expected to start filming in spring 2017, so we're probably looking at one of the 2018 release dates Fox already has set aside.
While Boone hasn't said too much about what New Mutants will be, he did seemingly offer a clue in that same conversation. The filmmaker spoke about his longtime friendship with Gwaltney, and remembered devouring Marvel comic books together as a kid. Apparently, one title in particular stood out to them.
We had loved this X-Men spinoff, The New Mutants. We had loved Bill Sienkiewicz's run with Chris Claremont that had Demon Bear. It was really dark, interesting, and different from the typical X-Men stories that we had read.
Boone does not explicitly confirm that Demon Bear is the villain of New Mutants. But between the animatic we saw last month and the fact that Boone apparently really loves the character, it seems likelier than not that Demon Bear will be involved. We're sure to know much more as the start date approaches. In the meantime, enjoy this very cute photo of Boone and Gwaltney digging into some comics.