The Book Of Henry Poster Reveals The Secret Plans For Colin Trevorrow' Jurassic World Follow-Up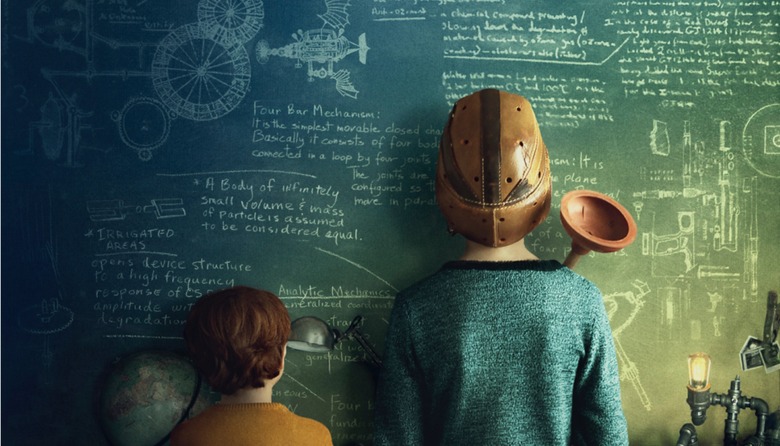 Colin Trevorrow's The Book Of Henry is a movie I've been curious about for some time. It's an interesting choice to helm this small film after directing one of the biggest box office successes of all time. But the truth is, we don't really know much about The Book of Henry. All we've been told is that its a drama about a single mother raising a child genius. What is the Jurassic World director cooking up at Focus Features? Hit the jump to see The Book of Henry poster, which gives us a first look at the plans.
The Book Of Henry Poster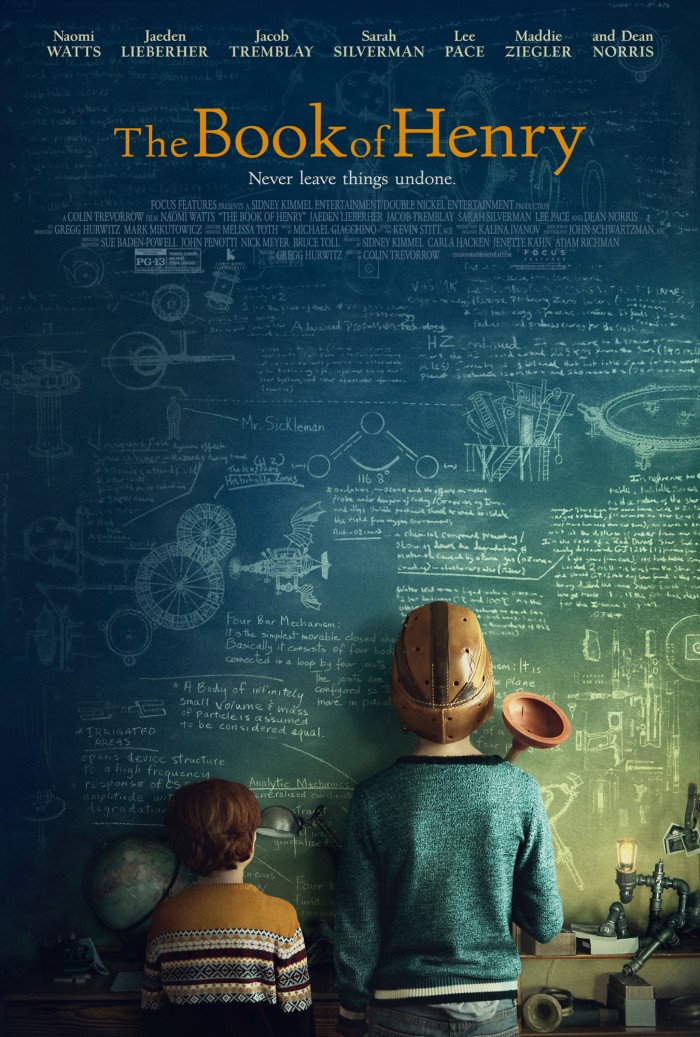 The poster gives me Amblin-esque vibes. I'm sure a trailer will follow soon enough, possibly attached to Focus Features' wide release of A Monster Calls on December 23rd, 2016?
So what more do we know about this film? Jaeden Lieberher plays a precocious boy named Henry Carpenter, who alongside his younger brother Peter (Jacob Tremblay) are being raised by their single mother and waitress Susan (Naomi Watts). Henry has a crush on their neighbor Christina Sickleman (Maddie Ziegler), the daughter of the Police Commissioner. To protect Christina from harm at the hands of her father (played by Breaking Bad's Dean Norris), Henry comes up with a plan to rescue her that he writes down in a book, which is discovered by Henry's mother. The family decides to put Henry's scheme into motion.
Gregg Hurwitz wrote the first draft of the screenplay by 1998, and the project had been making its way around Hollywood until an executive at Kimmel Entertainment brought it to Colin Trevorrow. The film was shot in September 2015 after Jurassic World was released.
Directed by Colin Trevorrow (Jurassic World, Safety Not Guaranteed) and written by Gregg Hurwitz, the story follows a single mother raising two boys, one of whom is a genius. Naomi Watts stars alongside Jaeden Lieberher, Jacob Tremblay, Sarah Silverman, Lee Pace, Maddie Ziegler, and Dean Norris. The film will feature a score composed by Michael Giacchino.
Focus Features will release The Book of Henry in select cities on June 16th, 2017.