Will 'Avatar 2' Get Delayed Again? Sigourney Weaver Not Sure 2018 Date Is ''Realistic''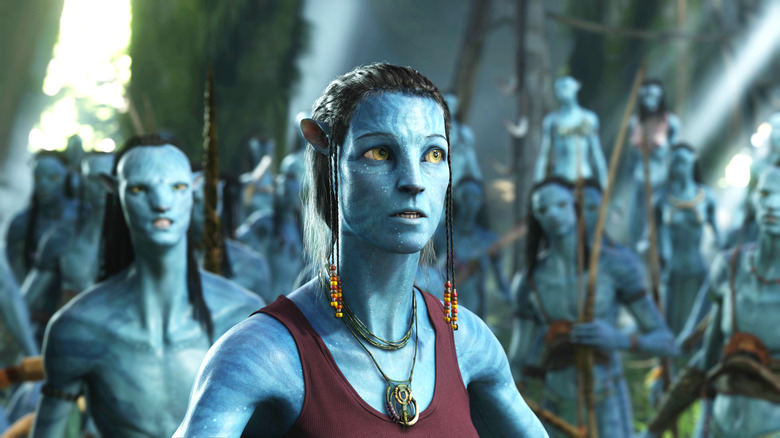 Avatar 2 has been delayed many times over already, but as of now it looks like James Cameron's long-awaited sequel is targeting a 2018 release date. Fox has been throwing out that ETA for a while already, and last month they took the step of officially claiming a year-end slot. As any Avatar fan knows, though, the one thing Cameron is better at than making movies is blowing deadlines — and star Sigourney Weaver doesn't sound so sure he's going to make this one, either. In November, Fox reserved December 21, 2018 for a James Cameron-produced project. Although they haven't confirmed a title for said project, it stands to reason it's Cameron's Avatar sequel, since he doesn't have any other undated projects that we know of right now. Plus, it fell in line with Fox's earlier estimate for the Avatar 2 delivery date. At CinemaCon in April, Fox revealed that its plan was to put out Avatar 2 in December 2018, followed by Avatar 3 in 2020, Avatar 4 in 2022, and Avatar 5 in 2o23.
When asked about the Avatar 2 release date, however, Weaver cast doubt on its viability. "We haven't started it, so I don't know how realistic that date is, but I think it's going to be very exciting," she told THR at a recent screening of A Monster Calls. Indeed, the fact that Avatar 2 doesn't even seem to have a start date right now does not bode well for its ability to open within two years.
Still, Weaver seems pretty sure the payoff will be worth it. In an earlier interview, she sang the praises of Cameron's worldbuilding:
In my opinion, the three scripts I've read so far are many times more amazing than the first one in terms of their scope. He did a lot of the heavy lifting in the first movie, establishing the family and the relationships and the world, and now he really gets to play.
As for what exactly Avatar 2 will be, Cameron has said, "The storyline in the sequels really follows Jake and Neytiri and their children. It's more of a family saga about the struggle with the humans." While it may take some time for shooting to get underway, it sounds like things could move pretty quickly once it does — Cameron's idea is to shoot all four Avatar sequels simultaneously.