Watch The Cast Of 'Happy Endings' Read A Lost Episode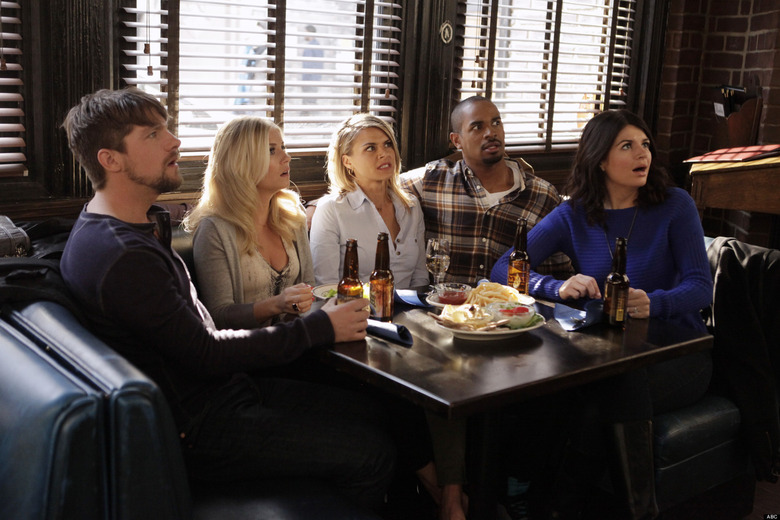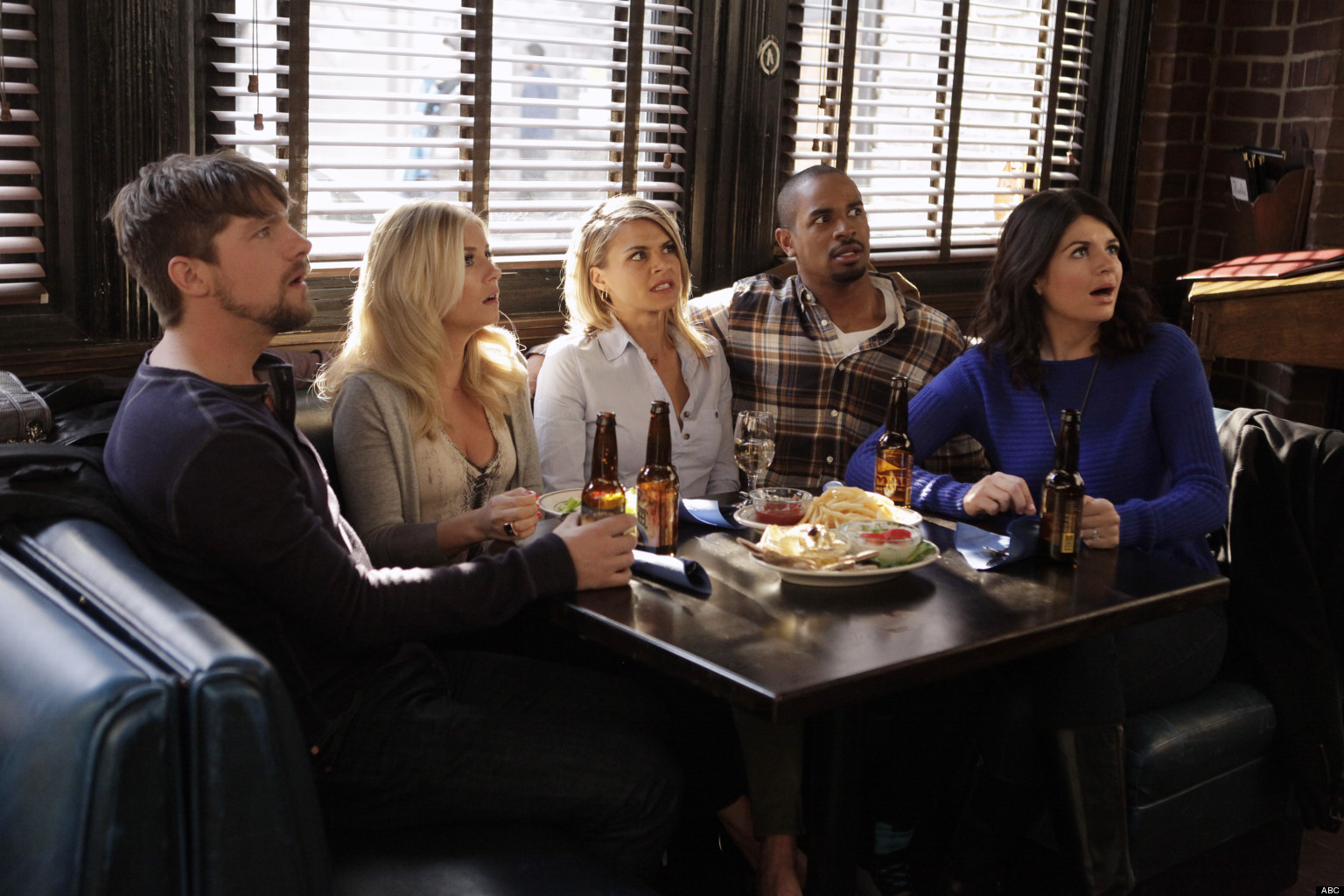 The world deserved more of ABC's Happy Endings. The David Caspe-created comedy only lasted three seasons, from 2011 to 2013, and it's been too long since we've seen Penny (Casey Wilson), Dave (Zachary Knighton), Max (Adam Pally), Brad (Damon Wayans, Jr.), Jane (Eliza Coupe), and Alex (Elisha Cuthbert) together. The good news is, the gang recently reunited for the episode "Happy to Be Here," which was performed live by the cast at EW's PopFest.
Below, watch the cast read the script for the lost Happy Endings episode.
Directors Anthony & Joe Russo (Captain America: Civil War) executive produced the cult comedy series and directed a few memorable episodes. The series follows six ah-mazing best friends living in Chicago. Since the events of the series finale, they've grown apart, though.
This new episode attempts to reunite the gang. It also keeps a few old running gags going and provides an origin story for one of the show's unforgettable supporting characters. Here's "the lost" Happy Endings episode, which is dedicated to the memory of the series' late script supervisor, Tracy Scott (Source: EW):
Lost Happy Endings Episode Read-through
Hearing the opening title credits tune again and seeing the cast reunited sure does bring back good memories of the seires. The episode ends on a strange note that feels just right for Happy Endings. Caspe explained the dream ending to EW:
It just seemed like a really funny idea but because we're not shooting this – it's not going on TV – we just wanted to be able to be weird and have crazy jokes and have Brad basically attacked by multiple bears, and possibly raped by a lot of bears. Then we started to realize, 'Well, if we're going that far, it would be nice if it was a dream, so we don't f— up the canon or whatever everyone loves about the show.
The show creator added:
Not to get too heartfelt, but it's a sweet idea to just say the whole thing was a sweet, sweet dream, because it really feels like that. Everyone's like, 'We did it, and had no idea what we were doing,' and then it was over and we were all kind of gone, and then we realized, 'Oh, that was so much fun. That sucks that we don't get to do it anymore. And it truly was a sweet, sweet dream.
A dream a few folks would like to see turn into a reality? The return of Happy Endings. Earlier this year Caspe confirmed to Variety there had been talks of bringing the show back, but nothing serious or good enough to make it happen. Caspe and the cast would still love to make more of Happy Endings, but only under the right circumstances:
The state is the same as it's always been [on the show returning]. All of us love it and would totally do it. But unfortunately, nobody has stepped up to do it. Now there are more problems obviously because Elisha's on a show (Netflix's The Ranch) and Pally is on a show (Fox's Making History). You never know. Arrested Development was off the air for longer than this and all those people had shows. The key is the people involved wanting to do it, and that we have. But then sadly the lock that our key does not fit into is the lock on the money and someone wanting to air it.
If we were ever lucky enough for Happy Endings to come back to us, we'd have some ideas for what to expect. (Spoiler Alert) Alex and Dave's relationship on the show began with a canceled wedding and rollerblades and ended with a heartfelt split, but showrunner Jonathan Groff said the two likely would've gotten married at the end of season five, while season four might've explored Dave and Penny's potential relationship. Caspe, however, wasn't so sure if the show ever would've had Dave and Penny get together. (Spoilers Over) Even if we never get another season of this great comedy series, at least we got three consistently funny seasons and this immensely satisfying reunion.
Happy Endings is currently available to watch on Hulu.