New 'Spider-Man: Homecoming' Photo: Peter Parker Takes A Breather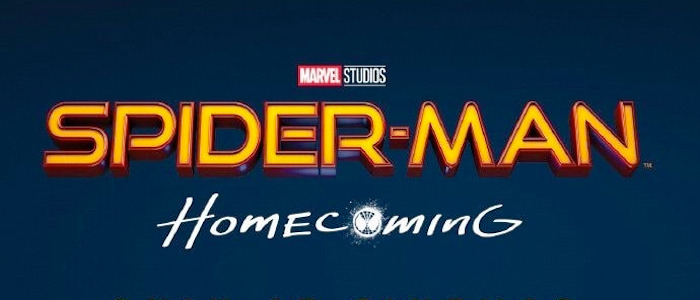 The very first Spider-Man: Homecoming trailer drops tonight — and you can count on us to have it up here the moment it does — but while we wait, how about another little morsel to tide you over? A new image unmasks the Marvel superhero, showing off Tom Holland as Peter Parker. Check it out below. 
The new image shows Spidey taking a breather atop a platform as a train whizzes by. Looks like Queens, all right.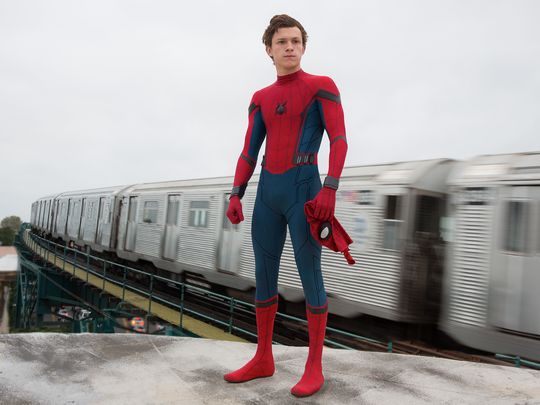 Of the three big-screen, live-action Spider-Men we've seen in the past 15 years, Holland is by far the youngest at 20 years old. Compare that to Tobey Maguire, who was 27 when his first Spider-Man movie hit theaters, or Andrew Garfield, who was 29.
It's no coincidence that the franchise decided this time to go with a star who's barely out of teenage-hood himself. The filmmakers have spoken extensively about how Spider-Man: Homecoming will be a coming-of-age story in the John Hughes mode, really digging into his high school experience instead of rushing him to graduation like previous iterations of the franchise did. As Holland put it to USA Today, who debuted the Spider-Man: Homecoming photo, this one is "more a character piece about this kid who's struggling to talk to girls and also struggling to save the city."
At the same time, Spider-Man: Homecoming is emphatically not an origin story — which isn't to say Peter Parker is done growing and learning. "This is really a movie where Spider-Man's not the finished article," said Holland. "He really does learn and he makes massive mistakes. It's nice to see a kid do that and then try to rectify those mistakes." Some of those mistakes will probably have to do with ordinary teenage stuff, like girls and academics. Spider-Man: Homecoming picks up with Peter Parker after the events of Captain America: Civil War, as he tries to settle back into normal life for his sophomore year.
But some of them, undoubtedly, will be superhero stuff. On that front, he can count on some assistance from Tony Stark (Robert Downey Jr.), who's gifted him with a high-tech suit that includes some pretty sweet upgrades. That should come in handy when it comes time for Spidey to do battle with the Vulture (a.k.a. Adrian Toomes), played by Michael Keaton.
Also starring in Spider-Man: Homecoming are Marisa Tomei as Aunt May, Jacob Batalon as Peter's BFF Ned Leeds, Laura Harrier as Peter's crush Liz Allan, Tony Revolori as school bully Flash Thompson, and Zendaya as a classmate named Michelle who is probably someone else we know from the comics. Jon Watts (Cop Car) directed. The film is in theaters July 7, 2017.