The Most Overpaid Actor Of 2016 Was Also The Most Overpaid Actor Of 2015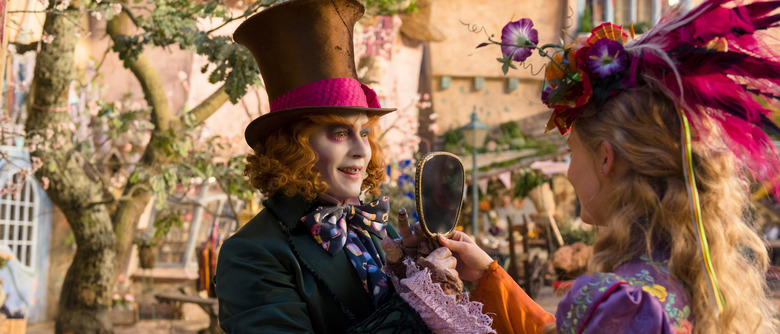 Forbes has released their annual listing of the top 10 most overpaid actors in Hollywood. This year's most overpaid actor was also the most overpaid actor of last year, proving that little changes in Hollywood. Who could it possibly be? Find out who the most overpaid actor of 2106 is after the jump.
To create the list, Forbes takes a look at each actor almost as if they are a brand or business.
To compile our rundown of Hollywood's Most Overpaid Actors, we use earnings estimates from our Celebrity 100 list. We look at the last three films each actor starred in before June 2016 (the end of our Celebrity 100 scoring period). We don't include animated films, movies where the actor appears in a very small role, or movies that were released on fewer than 2,000 screens. We then deduct the estimated production budget from the global box office for each film (using numbers from Box Office Mojo and other sources) to come up with a limited definition of each movie's operating income. We add together the estimated total compensation for each star on the three movies and the operating income from each movie and then divide to come up with the final return on investment number.
Placing on this list is a dubious honor. On the one hand, it means these stars are making some major bank and are valued higher than their worth. On the other hand, it means they are being overpaid and don't bring in the audiences that Hollywood may have believed they would.
So who made the lowest return on investment this year? Johnny Depp once again tops the list as the most overpaid actor in Hollywood. According to the financial magazine, Depp returned about $2.80 for each dollar he was paid. Depp last starred in Alice Through the Looking Glass, which generated a disappointing $300 million worldwide on a $170 million budget. The other films included in this calculation are last year's Mortdecai and Black Mass. The good news for Depp is that he won't likely rank highly on next year's list as Fantastic Beasts and Where to Find Them and Yoga Hosers will likely have a better ROI.
The Top 10 Most Overpaid Actors Of 2016
Johnny Depp, returns $2.80 for each $1 paid
Will Smith, returns $5 for each $1 paid
Channing Tatum, returns $6 for each $1 paid
Will Ferrell, returns $6.50 for each $1 paid
George Clooney, returns $6.70 for each $1 paid
Adam Sandler, returns $7.60 for each $1 paid
Mark Wahlberg, returns $9.20 for each $1 paid
Leonardo DiCaprio, returns $9.90 for each $1 paid
Julia Roberts, returns $10.80 for each $1 paid
Bradley Cooper, returns $12.10 for each $1 paid
Will Smith comes in at number two on this year's list, up from fifth place last year. He makes a studio $5 for every dollar he was paid to appear in a film. This includes his drama Concussion which grossed $48 million worldwide for Sony on a $35 million budget and Focus which made $160 million in global box office on a $50 million budget.
Coming in at third place is Channing Tatum, up from seventh place last year. He generated $6 for every dollar he was paid. His Magic Mike XXL performed well making $120 million worldwide on a $15 million budget, but his number was held down by Jupiter Ascending which had a global gross of $183 million on a $175 million budget.
Adam Sandler, who topped the 2013 and 2014 lists and wasn't featured last year, made it this year at #6.
You can also take a look at the previous years lists: 2015, 2014, 2013,