Will Ferrell To Star In Legendary Pictures' eSports Comedy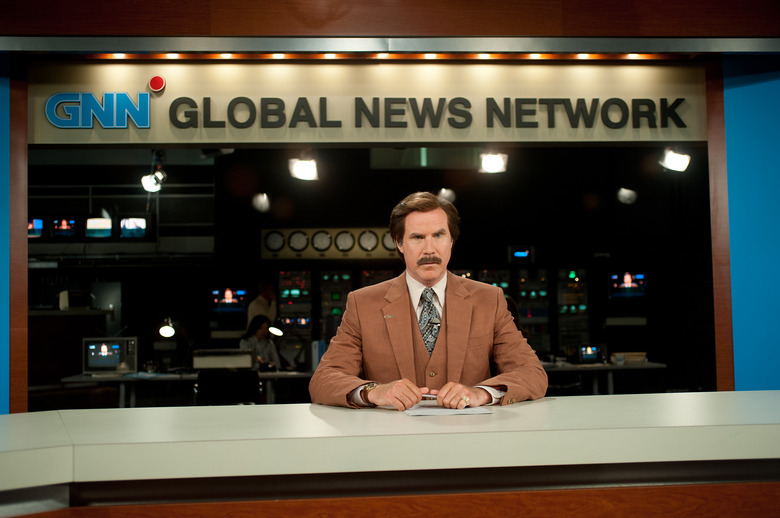 If the world needs one thing right now, it's another Will Ferrell sports comedy. With the exception of Semi-Pro, Ferrell's sports comedies have been pretty entertaining. Blades of Glory, Talladega Nights: The Ballad of Ricky Bobby, and, to a slightly lesser degree, Kicking and Screaming all have their laughs. Ferrell's next sports-related pic tackles eSports, the world of professional gaming.
Below, learn more about the Will Ferrell eSports comedy.
According to Deadline, Gary Sanchez Productions, Mosaic, and Legendary Pictures are producing the untitled comedy. The story: While most pro gamers retire in their 20s due to slow hand-eye coordination, Ferrell's seasoned gamer has yet to throw in the towel. The exact plot — is there a huge, third act competition of some kind? — is unknown at this time. SpongeBob SquarePants 3 co-writers Michael Kvamme and Jordan Dunn are writing the script. The Universal project is described as being similar to Adam McKay's Talladega Nights: The Ballad of Ricky Bobby, so that gives you a sense of the tone they're going for.
Two of the world's best eSports teams in the world, Evil Geniuses and Fnatic, are in negotiations to play some part in the comedy. The Evil Geniuses won The International 2015, while Fnatic features some of the greatest players in Dota 2, League of Legends, and Counter-Strike Global Offense on their team.
Hundreds of millions of people watch eSports. The cash prizes can be tens of millions of dollars. It's getting more and more popular, and by 2019, it's estimated to make around a billion dollars in revenue. Time's interview with the editor of ESPN The Magazine, Chad Millman, covers the growing popularity of eSports and how competitive it can get:
Who cares about the question [of whether it's a sport], right? At the end of the day, it's cool, it's intense, the competition is crazy, it has million-dollar performers, it has high stakes, it has owners who are trying to steal team members from different teams, it has everything that makes sports interesting to cover.
Owners trying to steal gamers away from other teams? Millions in cash at stake? It's easy to imagine this story as a Will Ferrell comedy. There's clearly potential for some laughs in this concept, especially if the film doesn't just try to mock the world of eSports. The eSports comedy joins one of the many Ferrell projects currently in the works, including an Uber action-comedy, a sequel to Daddy's Home, the revived Holmes & Watson, and a movie about the making of The Valley of the Dolls, titled Russ and Roger Go Beyond.