John Waters' Top 10 Films Of 2016: 'Krisha', 'Tickled', 'Everybody Wants Some!!" & More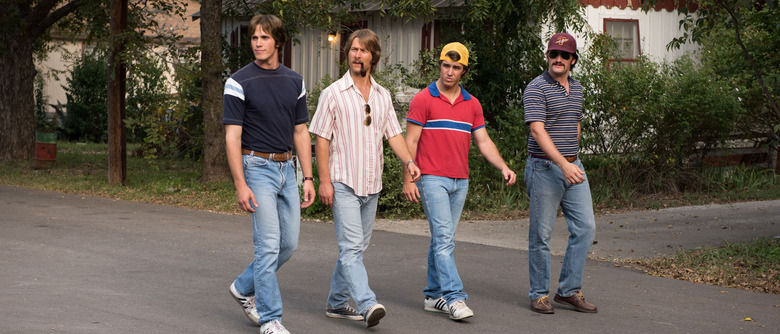 After a while, all the top 10 lists and awards nominations start to blur. Sure, everyone's choices are a little bit different, but a consensus starts to form around certain titles. (This year, those seem to include the very deserving Moonlight and Manchester by the Sea.) But you can always leave it to John Waters to pick a few that are completely off the beaten path.
This year, his favorites include films like Elle and Everybody Wants Some!! that you're likely to see on many other people's lists. But they also include movies like Krisha that haven't received nearly as much attention, and ones like Like a Cattle Towards Glow that — if I'm being honest — I had never even heard. You may agree with his picks or you may not, but either way you'll probably come away with one or two (or eight) to add to your own to-watch list. Check out the John Waters top 10 of 2016 below. 
For the full experience, you'll want to click over to Art Forum. Waters' original story includes commentary on all his selections, like this one for Everybody Wants Some!!: "The best accidentally gay movie ever made by a known heterosexual director features the most talented and sexy ensemble cast of the last decade." Or no, maybe this one, for Julieta, is even better: "If Hitchcock had actually understood women, might he not have made this serious and absolutely stunning hellodrama about female longing and loneliness." With a pitch like that, who could possibly resist?
1. Krisha (Trey Edward Shults)
2. Tickled (David Farrier and Dylan Reeve)
3. Everybody Wants Some!! (Richard Linklater)
4. Roar (Noel Marshall)
5. Wiener-Dog (Todd Solondz)
6. Elle (Paul Verhoeven)
7. Julieta (Pedro Almodóvar)
8. Like Cattle Towards Glow (Dennis Cooper and Zac Farley)
9. Valley of Love (Guillaume Nicloux)
10. A Quiet Passion (Terence Davies)
Which of these have you seen, and which of you are you adding to your iTunes cart or Netflix queue as we speak?