Sigourney Weaver Says 'Avatar' Sequels Are Amazing, Talks Up Villain Role In 'The Defenders'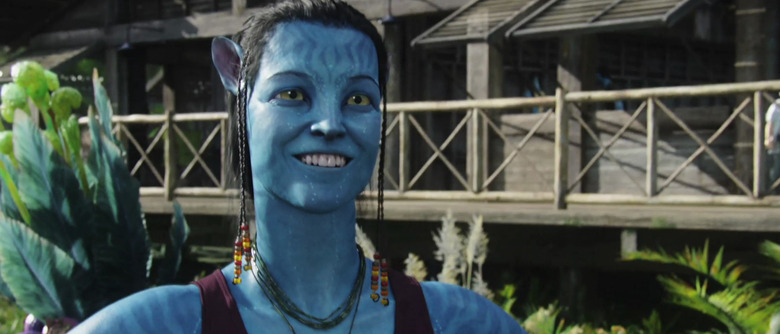 By the time the Avatar 2 hits theaters in 2018 — if it does hit theaters in 2018 — it'll have been nine years since the first Avatar opened. But Sigourney Weaver seems pretty confident it'll be worth the wait. The actress gushed about James Cameron's scripts for Avatars 2 through 4 in an interview, describing them as "much more amazing" than the original.
While we wait and see how that pans out, though, we can definitely expect to see her in next year's The Defenders. We're just not sure as whom. Weaver isn't naming any names yet, but she did talk a bit about her villain character in the Marvel Netflix series. Read the Sigourney Weaver Avatar sequels comments and Defenders comments below.
Weaver offered her thoughts on Cameron's Avatar sequels in a conversation with Variety:
In my opinion, the three scripts I've read so far are many times more amazing than the first one in terms of their scope. He did a lot of the heavy lifting in the first movie, establishing the family and the relationships and the world, and now he really gets to play.
Of course Weaver is going to speak highly of the scripts — it'd hardly make sense for her to start bad-mouthing a franchise she's involved in before she even starts shooting the sequels. And depending on how you feel about the first Avatar, you could argue that saying the sequels are better isn't really saying much at all — the film was widely praised for its cutting-edge-at-the-time visual effects, not so much for its screenplay.
All that said, it's still nice to hear that the scripts are looking good. Weaver's comments suggest Cameron will go even more ambitious than he did in the first film, and that we will get to dive deeper into the world of Pandora. Cameron has previously said of the Avatar sequels, "The storyline in the sequels really follows Jake and Neytiri and their children. It's more of a family saga about the struggle with the humans." As of now, the plan is to shoot all four Avatar sequels simultaneously and release them between now and 2023.
Moving on, Weaver touched briefly upon her villainous role in the upcoming The Defenders team-up series. Like most Marvel stars, she "joked" that Marvel would probably kill her if she said too much. (Seriously, what are they doing to those stars over there?) But, she said, "I have the most delicious character. She's really smart, and she's very in charge." Hmm, any guesses, Marvel fans?
And finally, Weaver would also like her fans to know that her Alien movie with Neill Blomkamp isn't dead, even if it is on pause for now while Ridley Scott chips away on Alien: Covenant. "I hope that Neill Blomkamp and I will eventually get back to it. He's written such a wonderful script," she said. "I look forward to finishing Ripley's story."