Andrew Dominik's Marilyn Monroe Biopic 'Blonde' Is Not A Done Deal At Netflix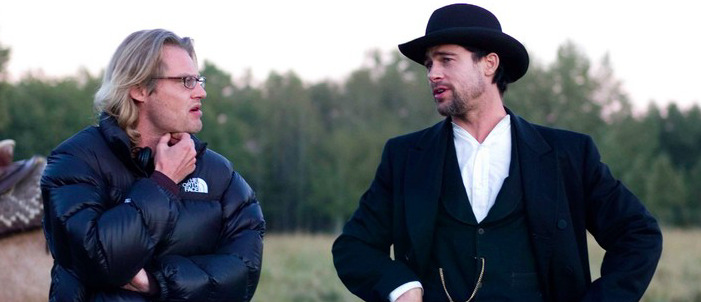 "I think that Blonde will be one of the ten best movies ever made," Andrew Dominik says. "That's why I want to do it." And the director behind The Assassination of Jesse James by the Coward Robert Ford has been wanting to do it for many years now. In 2010, Blonde and My Week with Marilyn were the competing Marilyn Monroe biopics. Six years later and Dominik is still trying to make the film, which will not star Jessica Chastain and, despite Netflix reportedly backing the movie, no deal has been struck yet.
Below, learn more about the Marilyn Monroe biopic.
Over the summer, Dominik told Indiewire he cast a new unnamed actress as Marilyn Monroe and was aiming for a January start date. At the time, the story went that Netflix was financing Blonde and planning a limited theatrical release before it was made available to stream. But while promoting his Nick Cave doc, One More Time With Feeling, Dominik told Collider "it's not, in any way, a done deal." Of course, the filmmaker hopes a deal gets made, but he's unsure if he'll finally get to shoot the biopic anytime soon.
Since Dominik believes Blonde will be one of the greatest movies of all time, though, he's not going to give up on it. When asked why he's so passionate about the project, he responded:
It's a film about the human condition. It tells the story of how a childhood trauma shapes an adult who's split between a public and a private self. It's basically the story of every human being, but it's using a certain sense of association that we have with something very familiar, just through media exposure. It takes all of those things and turns the meanings of them inside out, according to how she feels, which is basically how we live. It's how we all operate in the world. It just seems to me to be very resonant. I think the project has got a lot of really exciting possibilities, in terms of what can be done, cinematically.
Dominik has ambitious plans for Blonde, based on the Joyce Carol Oates novel of the same name. The script has very little dialogue in it. Dominik doesn't think there's single a scene in the Blonde script that's longer than two pages. He wants to make a film that's "an avalanche of images and events," more accessible and, in his words, faster paced than his previous features.
Speaking of his prior work, for all you fellow Assassination of Jesse James by the Coward Robert Ford fans out there: in case you were wondering if anything ever came of those fan outcries to get the epic western a Criterion release, nothing ever did:
I don't think Criterion are interested in it. I don't think that they feel it's significant enough for them. There was this really lovely guy, who was a film student, that organized this Jesse James revival, either last year or the year before. He was a film student or something, and Jesse James is his favorite movie. He basically took it upon himself to create a Jesse James revival and he set up all these screens at various Cinematheque type of things. He tried to get Criterion interested, and they weren't.