John Goodman Boards Rupert Wyatt's Sci-Fi Film 'Captive State'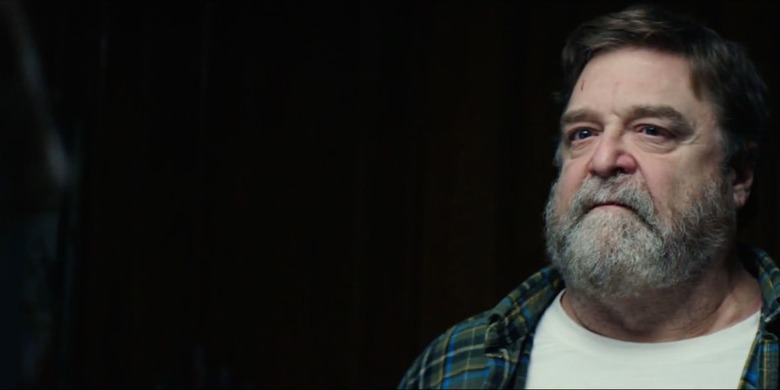 John Goodman is a national treasure, especially his smile. The actor has recently been on a roll, lining up some notable projects. Before the year ends, we'll see Goodman in Patriot's Day, and next year we'll see him in Kong: Skull Island, Valerian and the City of a Thousand Planets, and David Leitch's (John Wick) The Coldest City. Another fine job Goodman has landed is a role in Rupert Wyatt's sci-fi film, Captive State.
Below, learn more about the Rupert Wyatt sci-fi movie.
Variety got the scoop on Goodman's casting, but they don't have any details on the role he's playing. Right now, the film's plot is under wraps. When Captive State was first announced there was a competitive auction for it going on at the time. A deal was expected to be made a few days after we heard about the project, which is exactly what happened. Participant Media came out on top after the bidding war for the spec, which Wyatt co-wrote with his wife, Erica Beeney, who wrote 2003's The Battle of Shaker Heights, the Project Greenlight picture starring Shia LaBeouf and Amy Smart.
Participant Media's Jeff Koll and Jonathan King are executive-producing Captive State. Focus Features will handle the domestic release, while eOne will release the film in the U.K., Australia, New Zealand, Spain, and the Benelux countries. The plan is to go into production next year on Captive State, which, if this was the film Wyatt was describing in a 2015 interview with Den of Geek, is "a very grounded and relatable to our world" sci-fi story. Don't expect a space opera or anything like that, he said, unless he was talking about an entirely different project.
Wyatt's last film was the remake of The Gambler, which co-starred Goodman as an eloquent and dangerous loan shark. It was a small role, but Goodman and the character had a huge presence in the movie, partly thanks to excellent "The Position of Fuck You" speech, written by Academy Award winner William Monahan (The Departed). Goodman plays a strangely likable antagonist in that drama, and while it wasn't a big hit with audiences or critics, it's one of his standout performances from the past few years.
Wyatt last directed the pilot of The Exorcist, a show that generated more positive buzz during its first season than expected. Since helping to relaunch the Planet of the Apes franchise, Wyatt has been flirting with directing some high-profile projects. He was going to make Gambit at one time, but he left that comic book movie due to creative differences. Another science-fiction story he's working on is a 10-episode series called Echo Chamber, which he plans on directing.