'The Mummy' Teaser & Poster: Tom Cruise Uncovers An Ancient Evil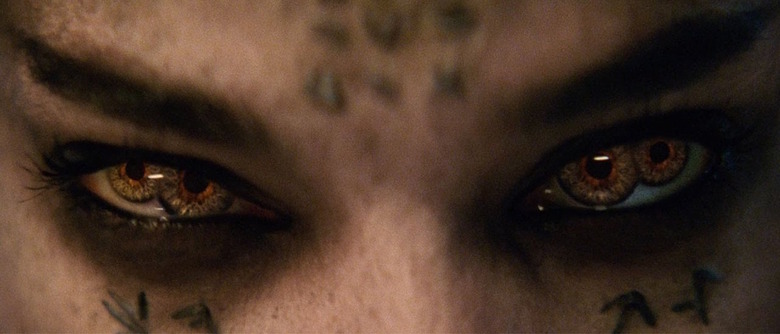 After a false start with Dracula Untold, the Universal Monsters franchise is ready to get going for real with its first big release, The Mummy. Directed by Alex Kurtzman, the film stars Tom Cruise as the hero who gets mixed up in some kind of trouble involving an ancient, wronged, and very pissed-off princess (played by Star Trek Beyond's Sofia Boutella).
Today the first The Mummy poster has arrived, along with a little The Mummy teaser for the trailer arriving this weekend. See it all after the jump. 
The Mummy Teaser
There's been some question of whether these new Universal Monsters movies would feel more like action-adventures or like proper horror movies, and the first Mummy teaser seems to lean toward the former. That said, a film can certainly be both — something like Jurassic Park comes to mind — and there are some creepy moments here. (Plus, for what it's worth, Russell Crowe has promised the movie will "scare the shit out of you.") Hopefully the full trailer will offer a better idea of the tone, and the film itself is able to hit on a combination that satisfies both old-school Universal Monsters fans and interests newcomers to the franchise.
Oh, and if you're wondering what Crowe is doing here, he's playing Dr. Jekyll, presumably as a prelude to his own spinoff standalone adventure.
There's also a The Mummy poster which is kind of hideous.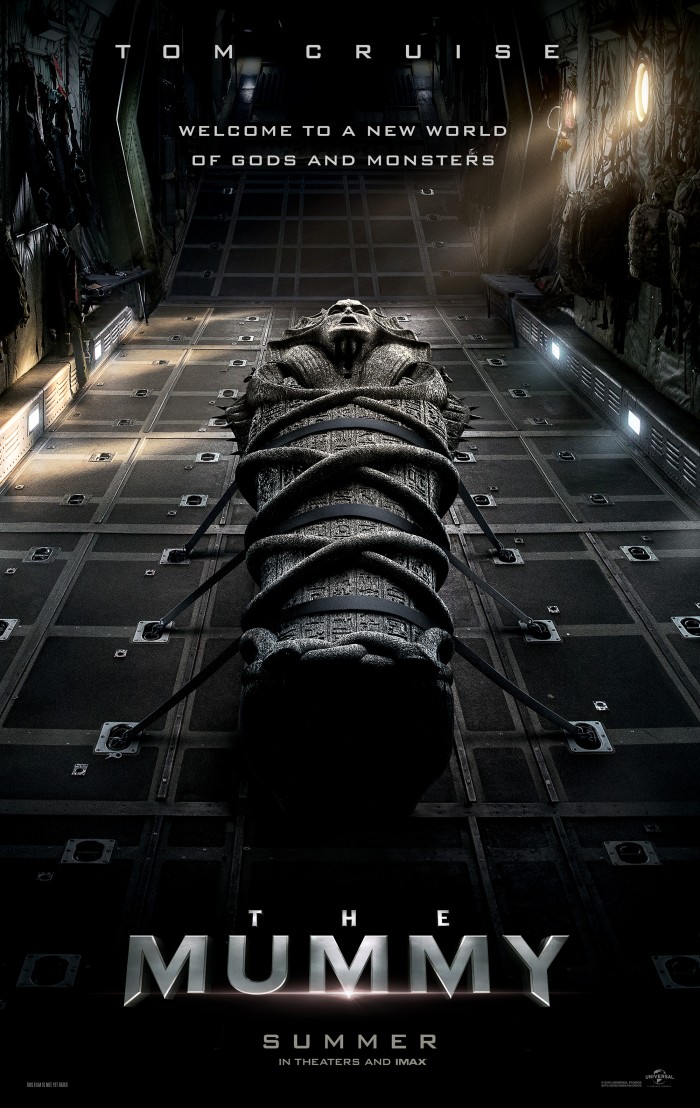 The Mummy is in theaters June 9, 2017. Also starring are Annabelle Wallis, Jake Johnson, and Courtney B. Vance.
Tom Cruise headlines a spectacular, all-new cinematic version of the legend that has fascinated cultures all over the world since the dawn of civilization: The Mummy.
Thought safely entombed in a crypt deep beneath the unforgiving desert, an ancient queen (Sofia Boutella of Kingsman: The Secret Service and Star Trek Beyond) whose destiny was unjustly taken from her is awakened in our current day, bringing with her malevolence grown over millennia and terrors that defy human comprehension.
From the sweeping sands of the Middle East through hidden labyrinths under modern-day London, The Mummy brings a surprising intensity and balance of wonder and thrills in an imaginative new take that ushers in a new world of gods and monsters.