J.J. Abrams Sets 'Outlander' Director Anna Foerster To Direct 'Lou'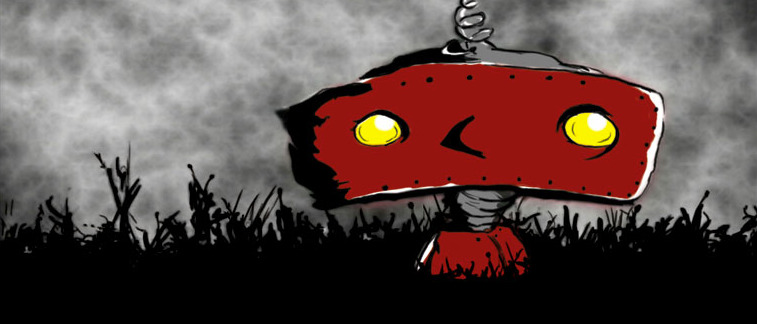 J.J. Abrams' Bad Robot Productions has had a hand in some truly exciting projects over the past few years, ranging from megabudget juggernauts like Star Wars: The Force Awakens to scrappy but impressive thrillers like 10 Cloverfield Lane. So when they set their sights on another new film, it's reason to sit up and pay attention.Outlander director Anna Foerster has just been set to helm Lou, a dramatic thriller about the search for a kidnapped child. The screenplay by Maggie McGowan Cohn landed on the 2015 Black List of the best unproduced screenplays. Mashable reports Abrams will produce Lou with Braden Aftergood (Hell or High Water). The story description from last year's Black List reads as follows: "An elderly woman who hacks out a rough existence on a remote island is forced to help her dimwitted neighbor rescue her daughter from her ex who has kidnapped her and run off into the woods." (In case you were wondering, there doesn't appear to be any sci-fi or monster element, so we can probably rule out the possibility of this one being revealed as Cloverfield 4.) No start date or release date has been announced.
Foerster boasts a 20-year career that includes close collaborations with Roland Emmerich on films like Independence Day (in the VFX department), The Day After Tomorrow (as second unit director), and Anonymous and White House Down (as cinematographer). As a director, her credits include episodes of Criminal Minds, Madam Secretary, and most famously Outlander. She makes her movie directing debut on Underworld: Blood Wars, out next year. Also on her plate is a sequel to Source Code, Duncan Jones' 2011 sci-fi thriller.
Lou seems like the latest example of Abrams putting his money where his mouth is when it comes to inclusivity. Earlier this year, Bad Robot instituted a policy that requires women and people of color to be submitted as candidates for jobs with the company in line with their proportion of the U.S. population. Abrams cited the #OscarsSoWhite controversy as "a wake-up call" that spurred him and his company into action.
Even before that rule was put into place, Abrams' commitment to diversity was reflected in films like Star Wars: The Force Awakens, which features a female protagonist and black and Latino co-leads. We'll also see it in action in the upcoming God Particle, which features a black director and a multiculural cast including two black leads. As God Particle star David Oyelowo put it, Abrams "has taken it upon himself to be the change that he now wants to see."
With Underworld: Blood Wars on her resume and Lou and Source Code 2 on her to-do list, Foerster could be on track to become the rare female director with actual studio filmmaking experience. Such directors are in short supply, as we learned when Lucasfilm's Kathleen Kennedy indicated that although she wanted to hire a woman to helm a Star Wars movie, "you can't come into them with essentially no experience."