'The Dark Crystal' Sequel Is Finally Coming... As A Comic Book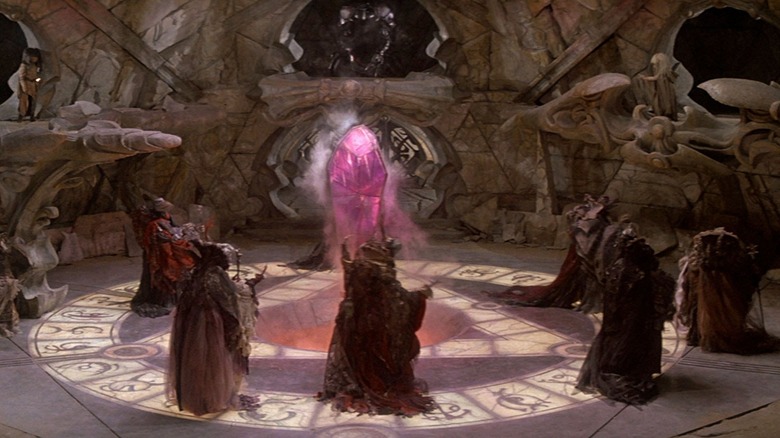 That very long-gestating Dark Crystal sequel is finally happening... but not in the form we originally expected. Boom! Studios and Henson Company have announced a 12-issue comic book series titled The Power of the Dark Crystal, based on an unproduced screenplay by David Odell, Annette Odell, and Craig Pierce. 
THR reports The Power of the Dark Crystal will be written by Si Spurrier, with art by Kelly and Nicole Matthews. The cover to the first issue, which you can see below, was done by Jae Lee with colors by June Chung.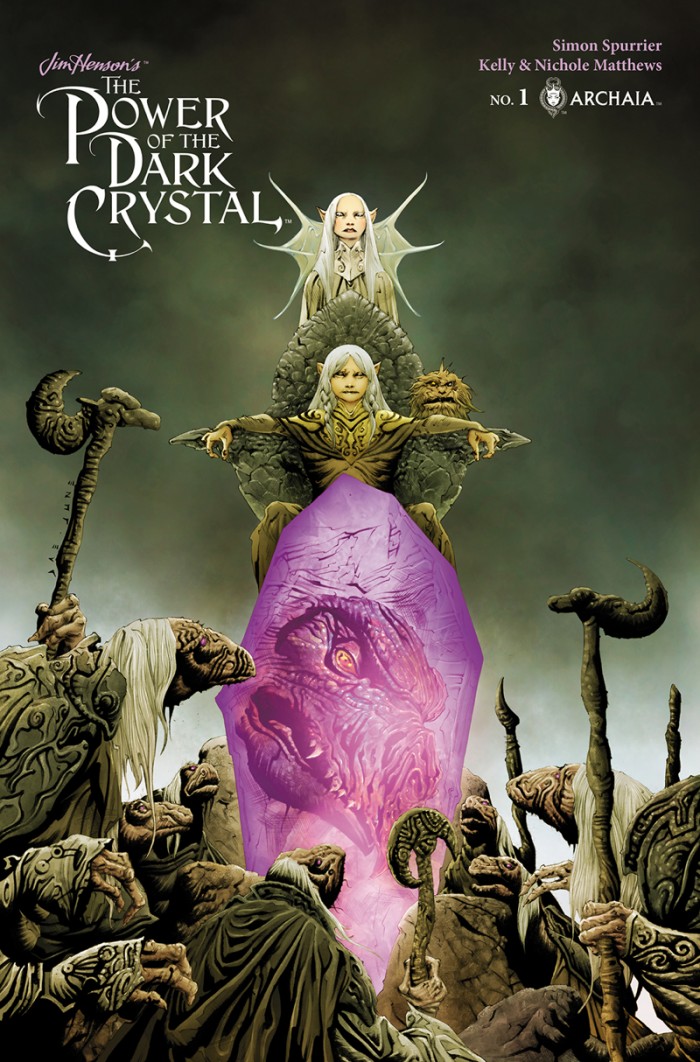 Directed by Jim Henson and Frank Oz, the 1982 Dark Crystal followed a Gelfling named Jen who sets out on a quest to return the lost shard of a powerful gem, thus restoring balance to the world. The Power of the Dark Crystal will pick up decades later. With Jen and Kira distracted by the pressures of ruling Thra, a Fireling named Thurma decides to steal a shard of the Dark Crystal to bring back power to her realm — and in doing so, risks awakening the malevolent Skeksis.
The Jim Henson Company first announced plans for The Power of the Dark Crystal around 2005, and as of 2014 the Henson family was still insisting that the project was in development. But actual progress has been painfully slow. Genndy Tartakovsky, Shane Abess, and the Spierig brothers were all attached to direct at various points, and Brian Froud, the conceptual designer for the first film, was slated to return. In the end, though, none of them quite managed to get the movie off the ground.
Given all that, it kinda makes sense to get the comic out there instead of waiting around for another decade of development that may or may not yield any fruit. Jim Henson Co. CEO Lisa Henson talked up the Dark Crystal sequel comic in a statement:
[T]he creativity that went into writing and designing the feature film was such that we wanted our fans to be able to see and enjoy it now through this comic book series. We are very proud of the story that the screenwriters David Odell, Annette Odell, and Craig Pearce wrote. Our partners at Archaia and Boom! Studios are the only people we could trust to expand and illustrate the story, and we are thrilled that it will soon see the light of day!"
The first issue of the twelve-part series will hit digital shelves and real shelves on February 15, 2017. The original The Dark Crystal celebrates its 35th anniversary next year.